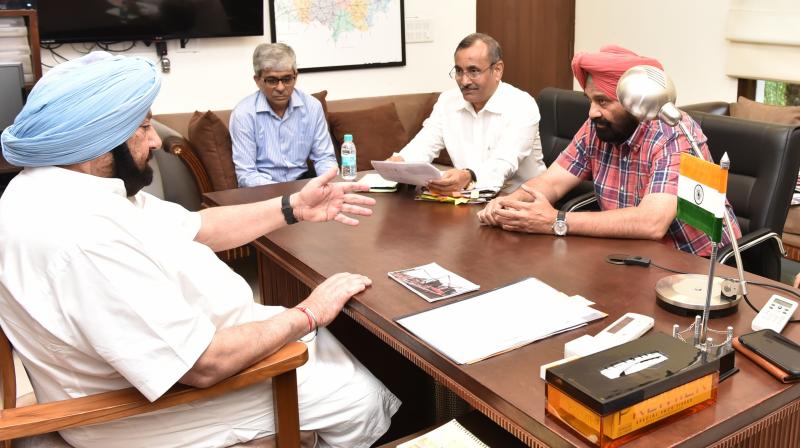 CM directed all the Deputy Commissioners to immediately release any pending compensations to farmers
Punjab Chief Minister Captain Amarinder Singh on Thursday directed all the Deputy Commissioners to immediately release any pending compensations to farmers who had suffered losses during the 2017 floods. Expressing concern at the delay in the disbursement of 2017 compensation by the DCs, despite having received the money from the Revenue Department, the Chief Minister directed the Financial Commissioner Revenue to seek an explanation from them.
The chief minister, who was chairing a meeting to finalise the modalities for the early release of compensation to the people affected by the recent rains, ordered that an ex-gratia payment of Rs 4 lac each should be immediately released to the five families whose members had lost their lives in the recent incessant rains. The chief minister was informed that five deaths had occurred in the state -  two in Tarn Taran and one each in Amritsar, Hoshiarpur and Moga.
The Chief Minister also asked his Chief Principal Secretary to get detailed instructions regarding the criteria and norms for assessment and release of compensation re-circulated to all the field officers in order to ensure timely payments. According to an official spokesperson, the Chief Minister was informed that a detailed memorandum for seeking financial assistance from the Centre will be prepared after compilation of the data of the damage caused to crops, property and livestock.
The Chief Minister said that compensation for the complete loss of crop, which was earlier fixed at Rs 8000 per acre, should be paid at the enhanced rates of Rs 12,000 per acre. The spokesperson said that as per rules, compensation of Rs 12,000 per acre will be paid for crop loses ranging between 76% to 100%; Rs. 5400 per acre for losses between 33% to 75%; and Rs. 2000 per acre for 26% to 32%. A compensation of Rs. 95,100 will be paid for full/severely damaged houses, and Rs. 5200 for partially damaged ones.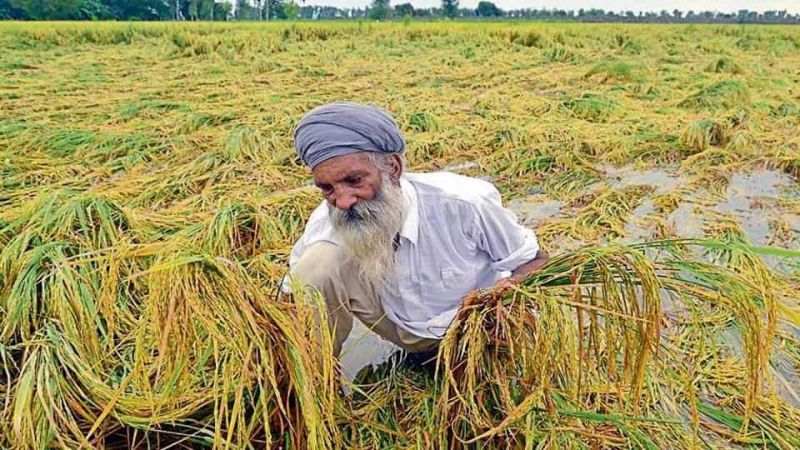 In case of loss of livestock (Buffalo/cow) the compensation will range between Rs. 30,000 to Rs. 90,000, and for goat, sheep and pig it is fixed at Rs. 3000. Prominent among others who attended the meeting included Revenue Minister Sukhbinder Singh Sarkaria, Media Advisor to CM Raveen Thukral, Chief Principal Secretary to CM Suresh Kumar, Financial Commissioner Revenue M P Singh, Principal Secretary to CM Tejveer Singh and Special Principal Secretary to CM Gurkirat Kirpal Singh.