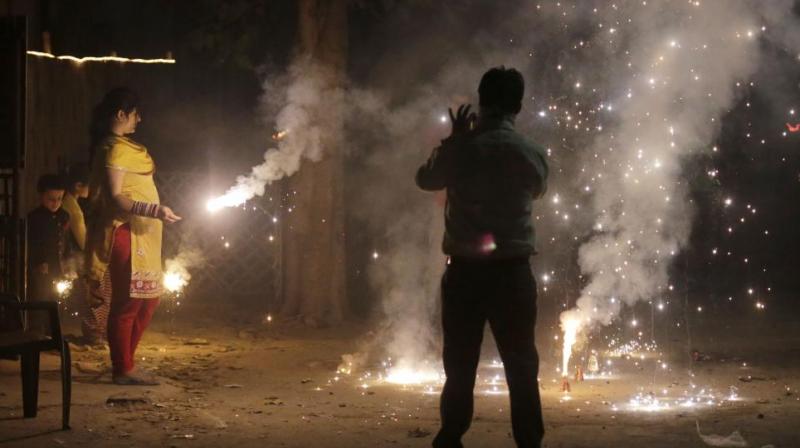 Punjab Firecrackers News
Punjab Firecrackers News: Punjab Adopts Eco-Friendly Approach with Timed Green Firecracker Use
Punjab Firecrackers News: In a proactive environmental move, the Punjab government, under the leadership of Chief Minister Bhagwant Singh Mann, has established specific timings for the use of green firecrackers during the festive occasions of Diwali, Gurpurab, Christmas, and New Year. This initiative complies with the directives of the Supreme Court, National Green Tribunal (NGT), Punjab and Haryana High Court, and the Union Ministry of Environment, Forests, and Climate Change.
Environment Minister Gurmeet Singh Meet Hayer, in a press release, emphasized the state's commitment to promoting green firecrackers in adherence to various environmental guidelines. The timings specified for the use of these eco-friendly firecrackers are as follows:
Diwali: 8:00 pm to 10:00 pm
Gurpurab: 4:00 am to 5:00 pm and 9:00 pm to 10:00 pm
Christmas: 11:55 PM to 12:30 AM
New Year's Eve: 11:55 PM to 12:30 AM
Green fireworks permitted for use during these periods should not contain barium salt or any combination of antimony, lithium, mercury, arsenic, lead, or strontium chromate. This eco-conscious approach aims to reduce the environmental impact of firecrackers and prioritize air quality during the festive season.
Meet Hayer also highlighted the ban on linked firecrackers (commonly known as chain firecrackers or chains) and the stipulation that firecrackers should be sold exclusively by licensed traders. Notably, e-commerce platforms like Flipkart and Amazon will not accept online orders or sell firecrackers in the state.
To Ensure compliance with these regulations, the Punjab Pollution Control Board will conduct short-term monitoring in select cities. Police officers will be responsible for overseeing the sale and use of permitted green firecrackers during the specified hours and at designated locations, with immediate fines for violations. Meet Hayer urged the public to celebrate responsibly at predetermined sites approved by the relevant authorities.
(For more news apart from Punjab Firecrackers News, stay tuned to Rozana Spokesman)