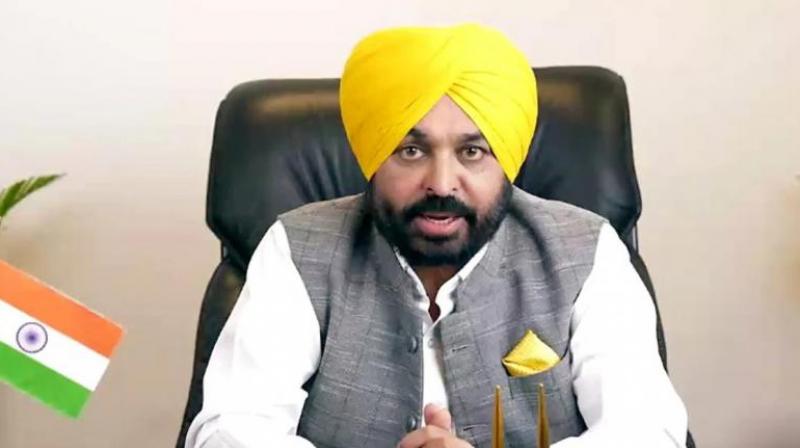 CM Bhagwant Mann
Punjab is constantly suffering: CM Mann
CHANDIGARH: Punjab Chief Minister Bhagwant Mann has boycotted the NITI Aayog meeting to be held in Delhi on May 27 under the leadership of Prime Minister Narendra Modi. Chief Minister Mann said that the central government is creating hurdles in many public welfare schemes of Punjab. Whether it is the RDF amount or reduction in crop prices, Punjab is constantly suffering. 
Chief Minister Bhagwant Mann has sent a notice to the central government regarding matters related to Punjab. Expressing displeasure in this regard, he wrote that the interests of Punjab are not being taken care of by the central government. Centre is not paying attention to the issues of farmers. Apart from Mann, AAP convener and Delhi Chief Minister Arvind Kejriwal will also not be a part of this NITI Aayog meeting.
Prime Minister Narendra Modi organized this NITI Aayog meeting with the Chief Ministers of all the states of the country. Currently, it is not clear whether in the absence of Chief Minister Bhagwant Mann, anyone else from the state government will attend this NITI Aayog meeting.
It is worth mentioning here that CM Bhagwant Mann and Delhi Chief Minister Arvind Kejriwal are trying to form a united front of opposition parties against the central government. For this, they have sought support from West Bengal Chief Minister Mamata Banerjee, Shiv Sena president Uddhav Thackeray in Mumbai and NCP leader Sharad Pawar.
CM Mann and Arvind Kejriwal have been continuously seeking support from opposition parties in various states to oppose the central government's ordinance and drop the bill from the Rajya Sabha.