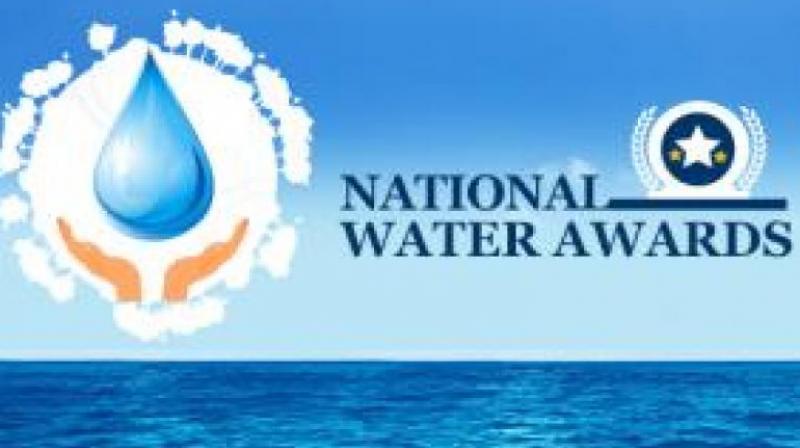 Water Mission (NWM) is one of the 8 missions under National Action Plan on Climate Change (NAPCC). The main objective of NWM is "Conservation of water, minimizing wastage and ensuring its more equitable distribution both across and within states through integrated water resources development and management".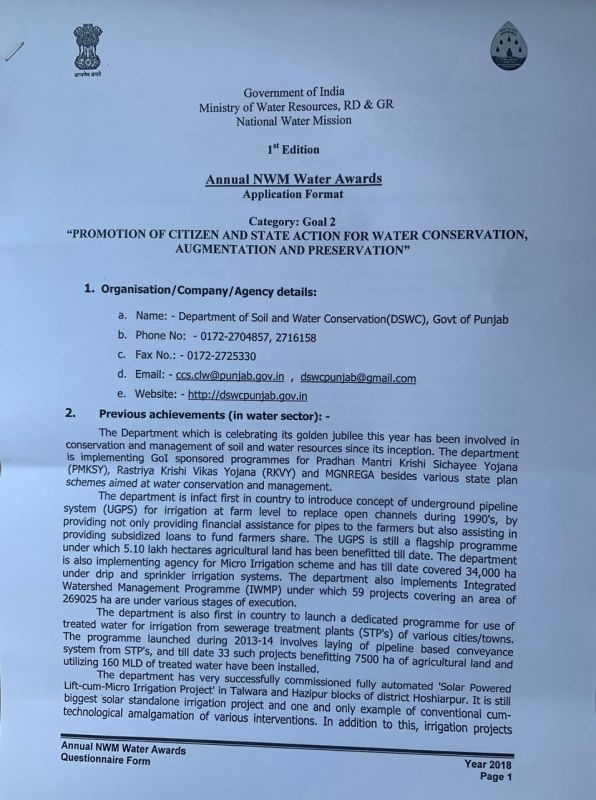 Punjab Bags National Water Mission Award for Treated Water Use for IrrigationOne of the strategies of the Mission is to incentivize the organizations through awards for water conservation and efficient use of water. Hence, the Ministry of Jal Shakti, Department of Water Resources, Govt of India has initiated the 'Annual NWM Water Awards' to recognize excellence in water conservation, efficient water use and sustainable water management practices. The awards were given under 10 different categories defined under five goals of the NWM.
Of the total 23 awards announced by the National Water Mission across the country, the Department of Soil and Water Conservation Punjab has bagged the Award for Utilization of Treated Water from Sewerage Treatment Plant, Phagwara, Distt Kapurthala. The award ceremony was held on 25th September at Vigyan Bhawan during the ongoing 6th India Water Week-2019 which was inaugurated by Shri Ram Nath Kovind, Hon'ble President of India on 24th September.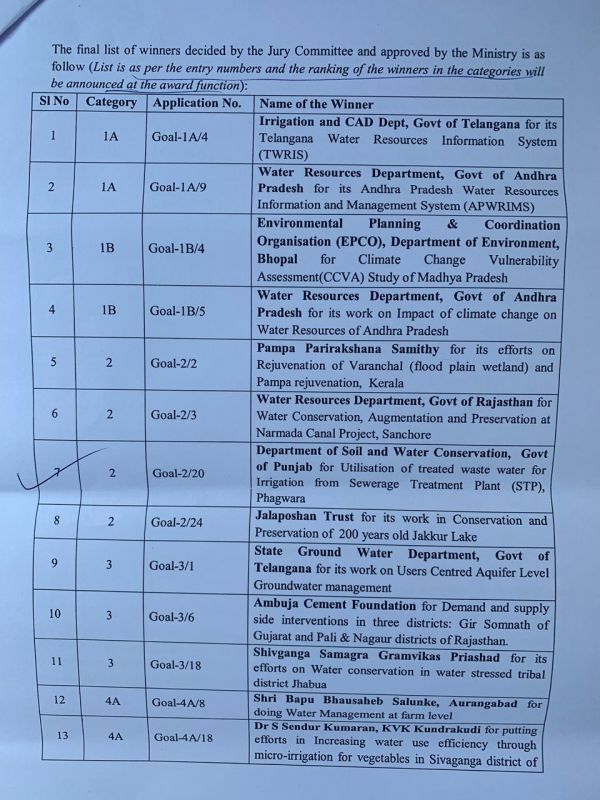 Punjab Bags National Water Mission Award for Treated Water Use for IrrigationThe Awards were presented by Shri Gajendra Singh Shekawat, Hon'ble Minister for Jal Shakti in the presence of Shri Rattan Lal Kataria, Hon'ble Minister of State for Jal Shakti and Shri U.P. Singh, Secretary Department of Water Resources, Govt of India. Shri Dharminder Sharma IFS, Chief Conservator of Soils, Punjab received the Award on behalf of the state. Punjab has been awarded under the category "Promotion of citizen and state action for water conservation, augmentation and preservation".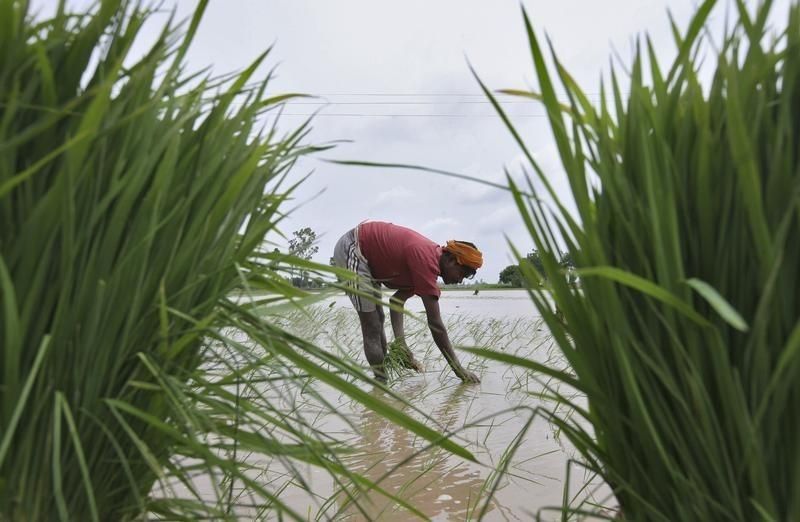 IrrigationBriefing the project the Chief Conservator of Soils informed that the project was completed during 2017 and approx 12 kms of underground pipeline network has been laid for conveyance of treated water from Phagwara STP. The STP has a discharge of 28 MLD and area to the tune of 1050 acres comprising 260 farmer households is being irrigated with treated water.
Due to unavailability of any surface water source, the area was entirely dependent on ground water for meeting irrigation water needs due to which ground water table has deteriorated considerably. The project has vastly reduced dependence on ground water besides the fact that treated water from STP is available all round the year irrespective of climatic variability. Many small farmers who did not have their own tubewells and were dependent on others for meeting demand of irrigation water are now getting irrigation water as per their needs.
The installation of underground pipelines has also added a convenience in agricultural activities as farmers are now not only able to bring additional land under agriculture which was earlier wasted on account of construction of open channels but there is saving on labour costs too, accrued on the maintenance of these channels. The project promotes dual objective of encouraging alternate water use along with increasing onfarm water application efficiency.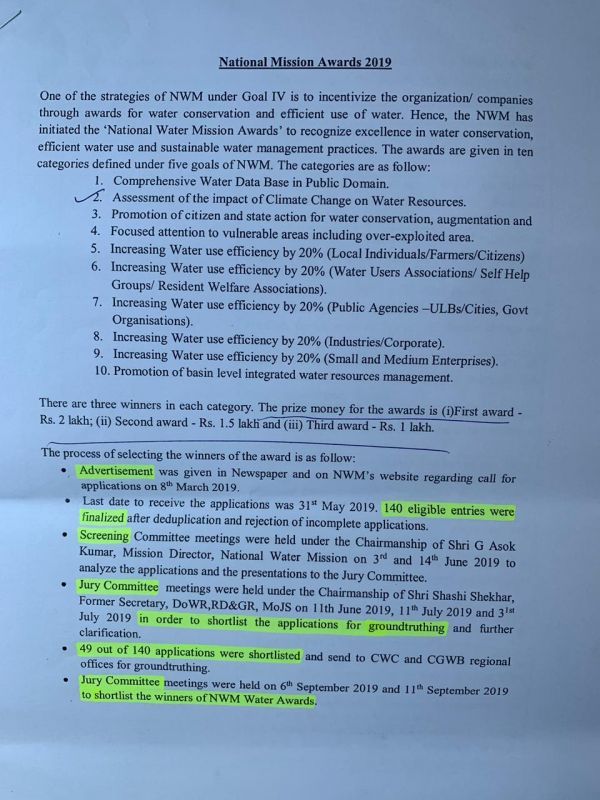 Punjab Bags National Water Mission Award for Treated Water Use for IrrigationShri Dharminder Sharma IFS also informed that Punjab is the pioneering state for such projects and has a large potential of utilizing 1700 MLD of waste water as an alternate irrigation source to benefit around 60,000 hectares after treating the same in various STPs of cities & towns. In this direction, an irrigation infrastructure has already been installed at 40 locations for use of 280 MLD of treated water of STPs to irrigate 8500 hectares.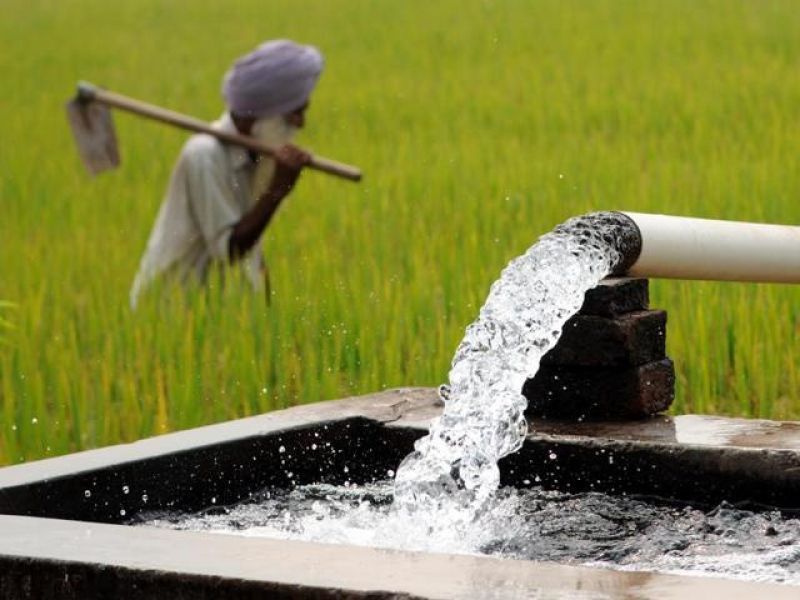 Irrigation WaterThe State Government has recently approved a new project for creation of similar irrigation infrastructure around 25 towns. Shri Viswajeet Khanna IAS, Additional Chief Secretary (Development), Punjab speaking on the occasion said, "Water is becoming more and more scarce by the day and fresh water is even scarcer. Therefore, as a pioneering state of such projects, we have decided to use and re-use water in a responsible and efficient manner.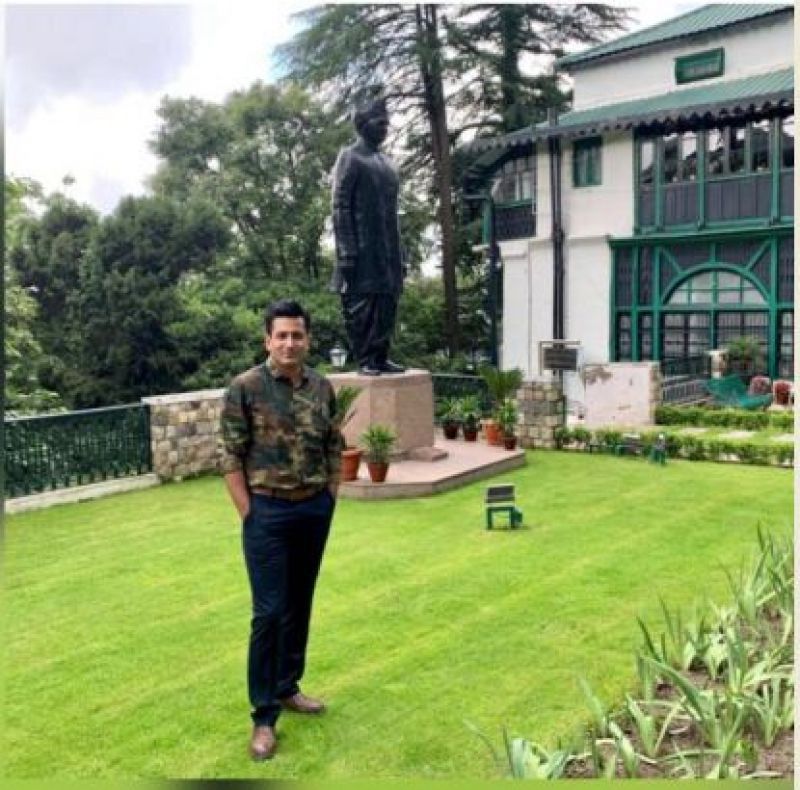 Dharmendra sharma IFSThis particular project is one of our many projects where we are successfully using treated water from a Sewerage Treatment Plant for irrigation purposes, thereby saving fresh water for potable use." He also stated that the department has planned to implement a number of such projects all across Punjab and the effort is to re-use all the water being treated in the STPs of Punjab.