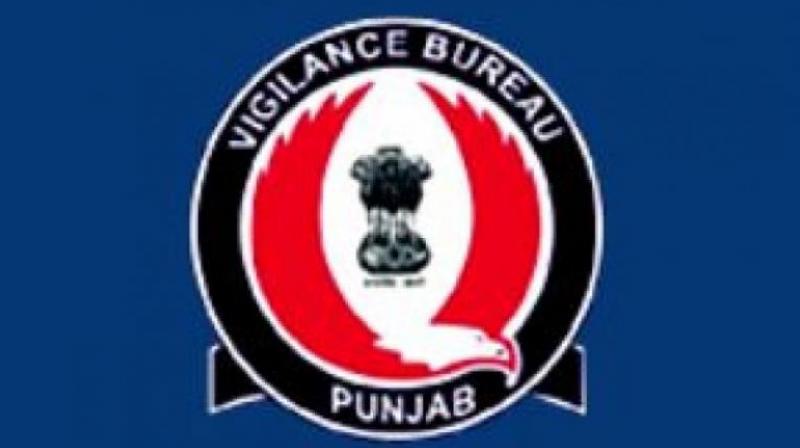 Punjab Vigilance Bureau
An online complaint was sent to the anti-corruption chief minister Punjab's mail
JALANDHAR: The Punjab Vigilance Bureau has arrested a Havildar posted at Bhargav Camp Police Station in Jalandhar on charges of taking bribe. Havildar Raghunath Singh (2824/Jalandhar) had taken a bribe of Rs.2100 online from Mohit Singh, a resident of village Raiwala (Dehradun, Uttarakhand) for the viscera report of a deceased woman.
Mohit had sent an online complaint to the anti-corruption chief minister Punjab's mail. On which, after the orders of the Chief Minister, the Vigilance Bureau has arrested the Havildar of Bhargav Camp after investigation. A spokesperson of the Vigilance Bureau said that on Mohit's complaint, the Havildar (head constable) has been arrested.
The complainant has alleged that Havildar Raghunath has taken a bribe of Rs 2100 in two installments from him in lieu of sending the viscera report of his deceased sister to the State Chemical Examiner's Laboratory, Kharar. The said police officer asked him to send the bribe amount online. He gave Rs 2100 in installments to Havildar Raghunath. He had transferred Rs 100 and Rs 2000 to his bank account in two installments from the mobile app Phone Pay.
The spokesman said that the Vigilance Bureau, Jalandhar Range found the allegations correct during the investigation. The money had been transferred into the constable's account. After this, he has been arrested.