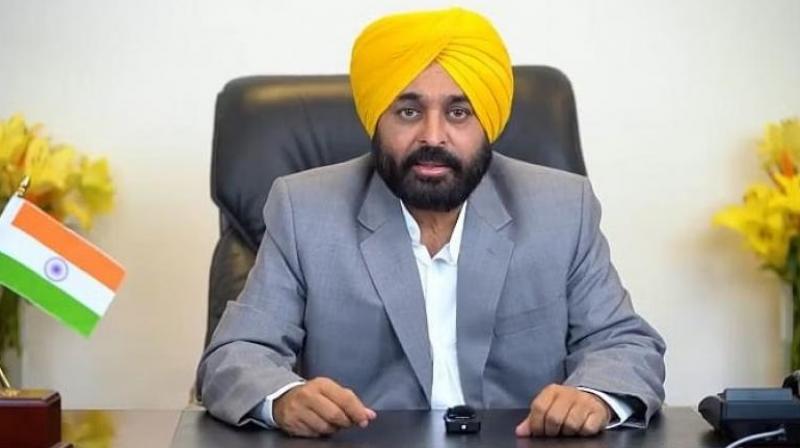 CM Bhagwant Mann
Damage to Crops, Orchards and Houses will be assessed
CHANDIGARH: Taking in view the continuous rain across the state, Punjab Chief Minister Bhagwant Mann has ordered a special 'Girdavari' to take stock of the damage to crops, Revenueand houses due to unseasonal rain. 
A spokesperson of the Chief Minister's Office here said that the Chief Minister has directed the Finance Commissioner (Revenue) to issue detailed instructions to the concerned Deputy Commissioners to conduct immediate survey in the rain-affected areas to ascertain the damage caused to crops, orchards and houses on a priority basis.
The CM asked the officials to ensure that the report is submitted at the earliest so that the affected people can be adequately compensated as per government norms. The CM assured the people that the government is committed to protect their interests from the wrath of nature. He said that all possible efforts will be made to compensate the loss caused to the farmers and laborers due to the rain in the state.
Notably, Heavy Rain and thunderstorms erupted Punjab and Haryana last day. Strong winds, thunderstorms and Continuous rain caused damage to crops in the 22 districts of the state. Temperature dropped 5 degree celsius in Punjab. Most of the districts of Haryana also received moderate to heavy rain on Friday. 
Agricultural experts said that submerging the crop in water can spoil the grain. On the other hand, the Chief Minister of Punjab, Bhagwant Mann has ordered a special campaign to take care of the damages caused due to incessant rains, storms and thunderstorms in Punjab. Meteorologists said that the weather will be dry from March 26.
The storm that hit Fazilka on Friday caused huge destruction. Most of the damage has been witnessed in Bakainwala Village in Fazilka and Haripura of Abohar. More than 12 people from both the villages have been seriously injured and are undergoing treatment at Fazilka and Abohar government hospitals. About 50 houses were damaged due to this cyclonic storm. Guava and tangerine orchards of many farmers were uprooted due to the storm, while the wheat crop also suffered heavy losses.
Fazilka DSP Subeg Singh and Tehsildar took stock of the situation. Deputy Commissioner Dr. Senu Duggal said that at present there is no news of any loss of life due to the storm and she is going with the MLA to inquire about the condition of the injured. 
According to the reports, Isolated rain with thunderstorms could be witnessed in Delhi, Punjab, Haryana, Chandigarh, Andaman-Nicobar Islands, Odisha, Uttar Pradesh, East Rajasthan, West Madhya Pradesh, Madhya Maharashtra, Marathawada, Rayalaseema and Karnataka.