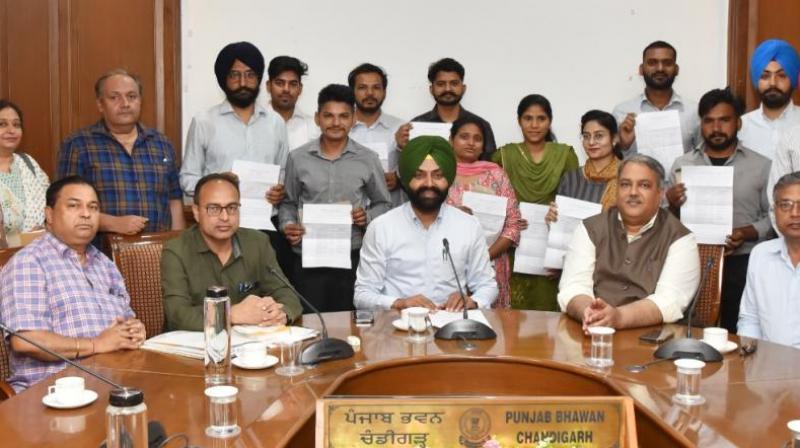 Fisheries Minister Laljit Singh Bhullar
Laljit Singh Bhullar Encouraged the Newly Appointed Employees to Work with full Diligence & Honesty
CHANDIGARH: Fisheries, Animal Husbandry and Dairy Development Minister of Punjab, Laljit Singh Bhullar handed over appointment letters to 11 clerks today.
During a function at Punjab Bhawan, Cabinet Minister Laljit Singh Bhullar congratulated the newly appointed employees and said that the government led by Chief Minister Bhagwant Mann is committed to provide maximum employment opportunities to the youth of the state so that they can earn their livelihood.
The Fisheries Minister encouraged the newly appointed employees to work with full diligence and honesty. He said that the state government has recently completed the recruitment process of 3,000 clerks, out of which 11 clerks have been posted in the fisheries department.
He said that the Mann government has provided government jobs to more than 29,000 youth during its first year so far and the Punjab government is striving to provide maximum employment opportunities to the youth in the future.
Notably, Department Principal Secretary Vikas Pratap congratulated the newly recruited clerks and asked them to work diligently in the department.
On this occasion, Director Fisheries Jasvir Singh, Director Animal Husbandry Dr. Ram Pal Mittal, Director Dairy Kuldeep Singh, Assistant Director Fisheries Satinder Kaur, Joint Director Animal Husbandry Dr. Ranbir Sharma, Planning Officer Deepak and other officials were also present.