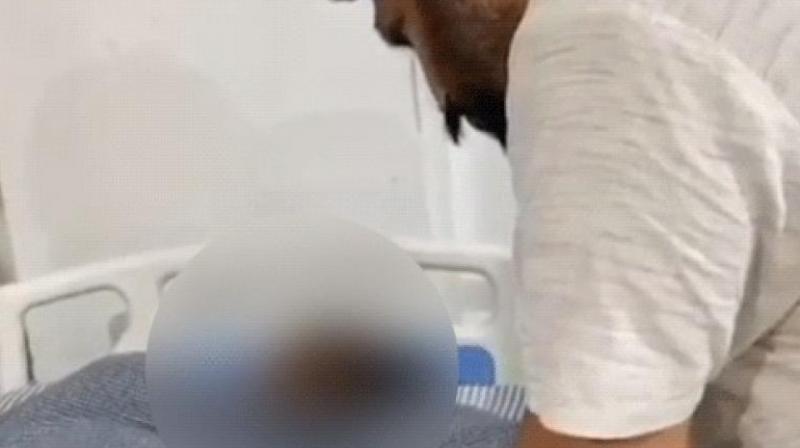 Injured Student
Family & Community Rally Against Private School in Ludhiana, Demanding Justice for the Injured Student
LUDHIANA: An Alarming incident unfolded at a private school in Ludhiana's Giaspura area, where an eighth-grade student, Sonia (pseudonym), jumped from the third floor of the school premises six days ago, resulting in serious injuries including a fractured hip and spine. The student's family has accused the school administration of subjecting Sonia to humiliation, triggering the traumatic event. Outraged family members, supported by local residents and social workers, organized a protest to demand justice and accountability.
According to concerned social workers, the family approached them with a distressing complaint, revealing that six days prior to the incident, the school administration had demeaned Sonia by writing 'thief' on her forehead and arms. The humiliation pushed the young student into mental distress, ultimately driving her to take the drastic step of jumping from the third floor. Following the fall, Sonia was rushed to the hospital for immediate medical attention.
During the protest, social workers Gurpreet and Lucky Kapoor stood in solidarity with Sonia's family, amplifying their demands for justice and accountability. The protestors also alleged that the school administration had handed a sum of Rs 1.5 lakhs to the family for Sonia's medical treatment. However, they voiced concern over the lack of updates on the student's condition since then. Furthermore, they claimed that the school administration had intimidated Sonia's father, compelling him to sign a blank document. The protesters emphasized that such mistreatment of children by the school administration is unacceptable, urging the education department to take stringent actions against the school.