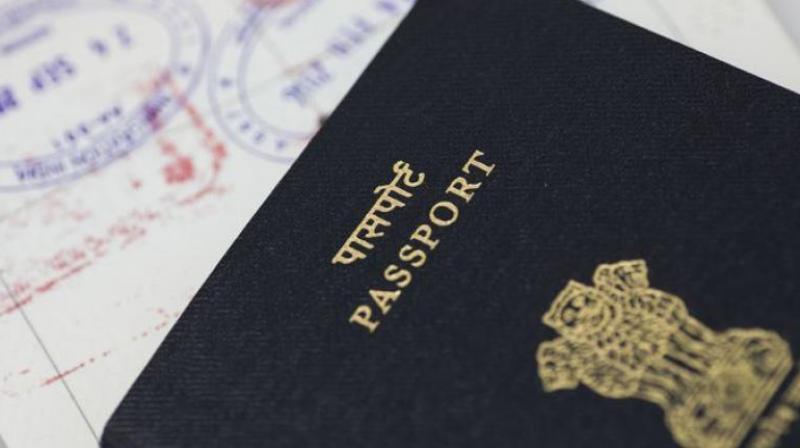 For Representative Purpose Only
Union Ministry of Home Affairs Takes Firm Action against Criminals Illegally Entering North American & European Countries
CHANDIGARH: The Union Ministry of Home Affairs has initiated a rigorous crackdown on terrorists and gangsters unlawfully immigrating from India to foreign nations through fraudulent documentation. The National Investigation Agency (NIA) is actively investigating this matter. Startling information reveals that 368 criminals, involved in various illegal activities, have managed to reach America and Canada utilizing counterfeit passports and illicit methods. A significant portion of these individuals hails from Punjab, necessitating a joint operation between NIA and Punjab Police to dismantle this network.
Given that a majority of these gangsters have roots in Punjab, the NIA is coordinating closely with the state's police force. A joint inquiry is set to be initiated, drawing insights from colleagues of these gangsters incarcerated within Punjab's jails. NIA has also begun the process of seeking court approval for the comprehensive inquiry. The agency has furnished a detailed list to the Punjab Police, seeking information regarding the districts within Punjab from which these gangsters originated and the timeline of their departure from both Punjab and India.
Amid escalating gang war activities witnessed in Canada over the last 48 hours, the Intelligence Bureau and NIA convened a collaborative meeting to address the pressing issue of gangsters establishing networks abroad. As per the latest information, notorious figures like gangster Goldy Brar, involved in Famous Punjabi Singer Sidhu Moose Wala Murder case and various criminal cases, surreptitiously traveled to America. Sources suggest that Goldy Brar, having fallen out with a faction of warmongers, anticipated an impending gang conflict. In a strategic move, he left for America and began employment with a transportation firm.
Gaurav Yadav, Director-General of Police Resources (DGR) in Punjab, disclosed that the Anti-Gangster Task Force is actively probing the gangs responsible for facilitating the illegal migration of gangsters through forged documents. This operation is based on crucial intelligence received by law enforcement agencies.