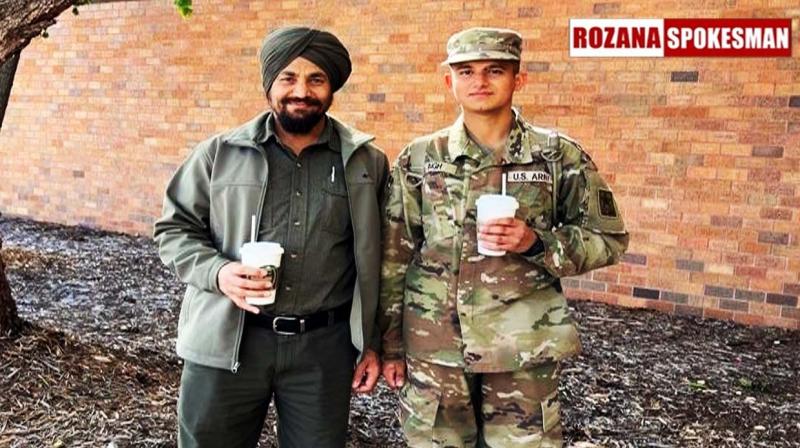 Proud Moment
Jashan Sangha, at the age of 20, becomes the youngest Punjabi to join the US Army
HOSHIARPUR: In a remarkable feat that has brought honor to both Punjab and the Muggowal village of Hoshiarpur, a 20-year-old youth has accomplished the extraordinary by enlisting in the United States Army. Jashan Sangha's induction into the US Army makes him the youngest Punjabi to achieve this remarkable feat.
The Proud father, Gurjit Singh Sangha, shared this news, highlighting that he himself had migrated to the United States six years ago. He revealed that Jashan Sangha's grandfather, Subedar Sadhu Singh, had served in the Indian Army, inspiring his grandson with tales of valor and sacrifice from a young age.
Jashan Sangha's journey toward fulfilling his dream of becoming a soldier began with determination and hard work. Though he couldn't join the Indian Army, he resolved to achieve his goal by enlisting in the American military. Upon his arrival in the United States, Jashan Sangha first pursued his graduation and subsequently passed the rigorous examinations required for entry into the US Army.