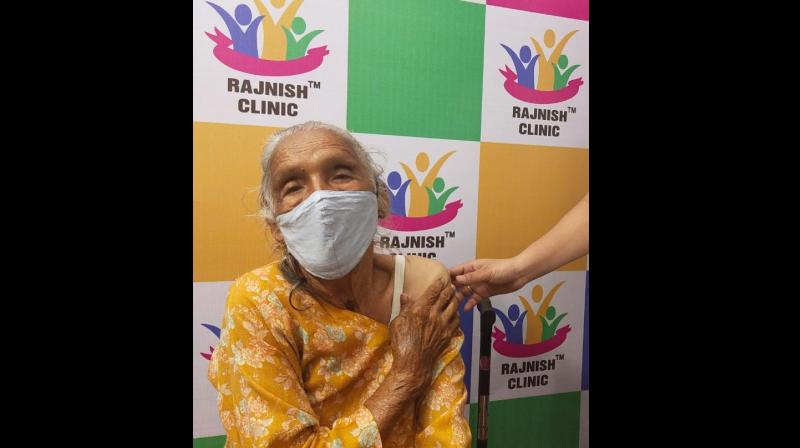 Covid vaccine
Chandigarh: Today 97-year-old woman took Covid vaccine at Rajnish Clinic, Sector 40 in Chandigarh.
'People those who were hesitant previously are coming ahead and getting themselves enrolled for vaccination, it's totally safe. We take proper history and do counselling of the vaccination recipients at our clinic and work within protocols set by government', said Dr Sanchit Kumar Wadhwa, Consultant Pulmonologist and Physician at Rajnish Clinic.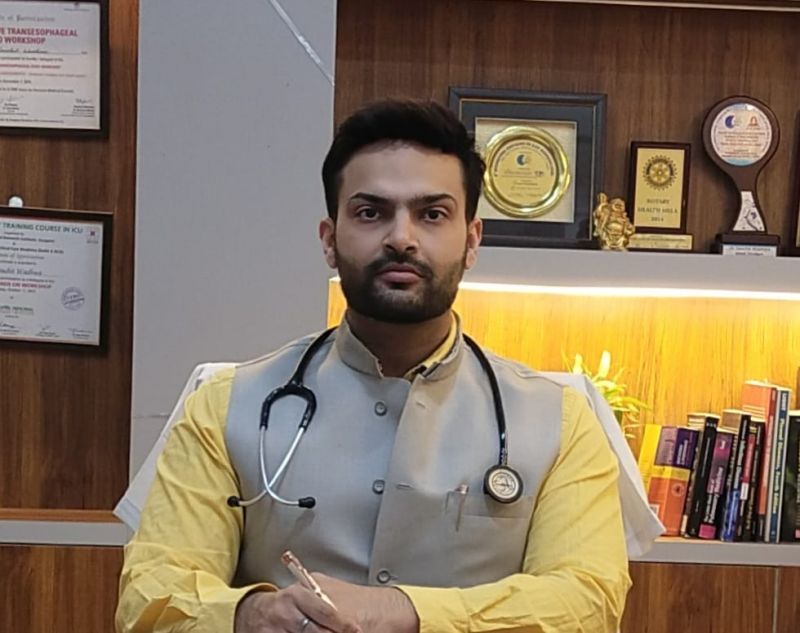 Dr Sanchit Kumar WadhwaThe doctor also said that it is totally safe and would prove its worth in coming time.
'As 1st April has already approached, so people who are above 45 years can avail Covid vaccination and decrease the burden of disease. There are many myths and rumours regarding vaccination on social media, but they are only myths, not facts. Come ahead and make India Covid free', he continued.