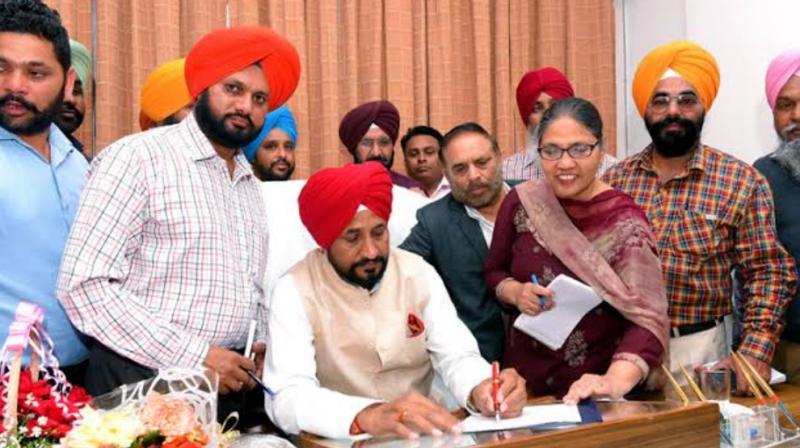 CHARANJIT SINGH CHANNI BECAME THE NEW CM OF PUNJAB
After the resignation of Captain Amarinder Singh, the new CM of Punjab has been elected on Sunday.
Chandigarh: Captain Amarinder Singh resigned from his post on Saturday stating that he 'felt humiliated'. Afterward, news came in that Charanjit Singh Channi has set to be the new Chief Minister of Punjab on Sunday.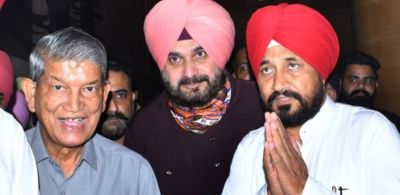 Charanjit Singh Channi, without any exception, has now become the CM of Punjab. He will be taking the Oath at 11 AM today. Congress senior leader Harish Rawat announced on Twitter after the decision was taken. " It gives me immense pleasure to announce that Sh. CharanjitSinghChanni has been unanimously elected as the Leader of the Congress Legislature Party of Punjab. @INCIndia@RahulGandhi@INCPunjab," he tweeted on Sunday.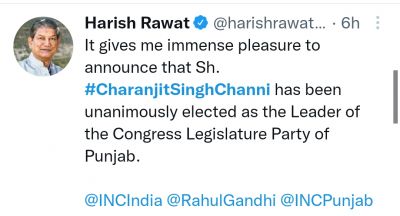 Congratulating him further many other members tweeted about him. Navjot Singh Sidhu tweeted, "Historic !! Punjab's first Dalit CM-Designate ... Will be written with Golden letters in History. A tribute to the spirit of the Constitution and the Congress !! Congratulations @CHARANJITCHANNI Bai."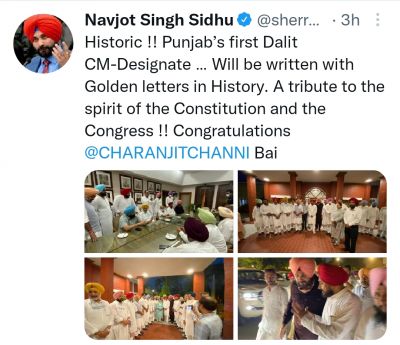 Congratulating the new Chief Minister, Rahul Gandhi also tweeted, "Congratulations to Shri Charanjit Singh Channi Ji for the new responsibility. We must continue to fulfill the promises made to the people of Punjab. Their trust is of paramount importance."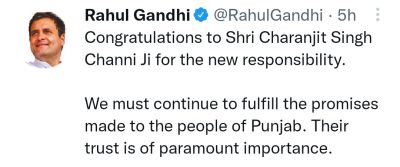 Charanjit Singh Channi took Oath as a Chief Minister at 11 AM today. He has now become the first Dalit Chief Minister of the state. News also came in recently that Rahul Gandhi also attended the Oath Taking Ceremony.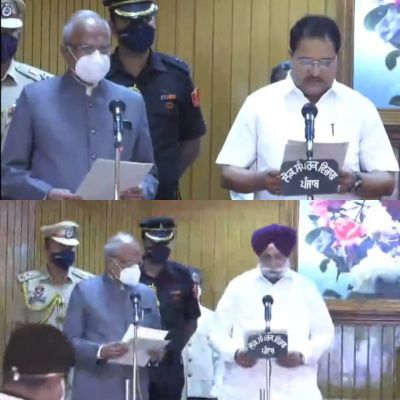 News now came in that Sukhjinder Randhawa and OP Soni have become the deputy CM Of Punjab. Both of them took oath in the presence of Rahul Gandhi.