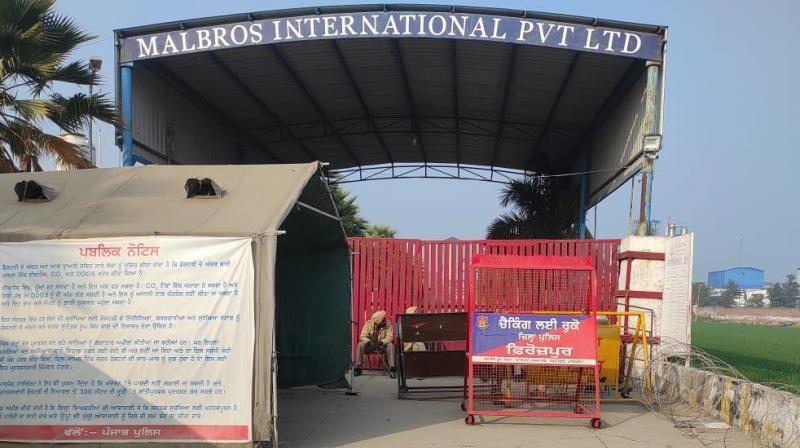 Zira Liquor Factory
The National Green Tribunal (NGT) report was in our favour: Company
CHANDIGARH: The Punjab and Haryana High Court has sought a response from the Punjab government on the release of raw materials from the Zira liquor factory. Justice Arvind Singh Sangwan, scheduling the hearing of the case on May 24, sought an answer as to whether the raw material has been taken out of the factory or not.
Earlier, the High Court had accepted the demand to bring out the combustible substance ethanol kept in the factory while giving relief to the company. The company has filed an application and asked that no coercive action or order to close the factory should be issued against them during the pendency of the petition.
The company has asked in the application that a way to export the ethanol made in the factory should be given. Currently, there is a large amount of ethanol in the factory. It has nothing to do with pollution. The presence of large quantities of combustible materials in a factory can pose a danger to the area at any time.
The Company claimed that the National Green Tribunal (NGT) report was in their favour. More than Rs 300 crores have been invested to set up the factory. The company has all necessary licenses and permits. In such a situation, the Punjab government should be restrained from taking strict action against them.
On another petition filed by the company, Science, Technical and Environment Department Secretary of Punjab Govt, Dr. Sumer Singh Gujjar said in the court that after considering all the documents, the company will be given an opportunity to present its side. After this, a decision will be taken in two weeks whether the company meets the environmental standards or not. A petition was filed by the company and it was said that they meet the prescribed criteria, so they should be allowed to work.