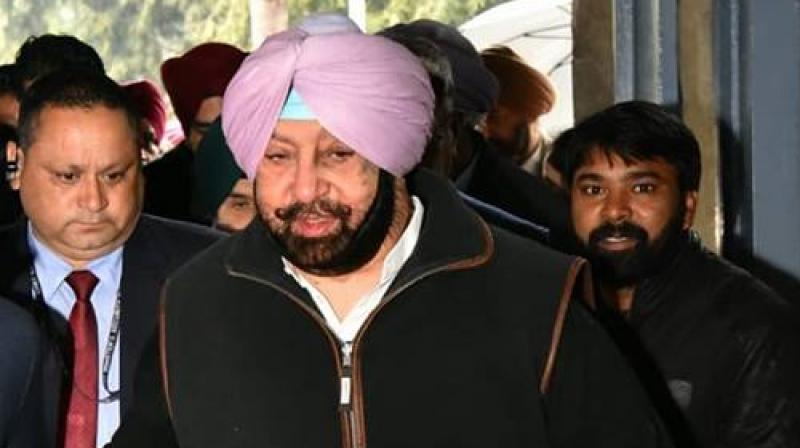 VILLAGE MANDOLI (PATIALA), FEBRUARY 19: Punjab Chief Minister Captain Amarinder Singh on Tuesday laid the foundation stones of three large projects for canal water supply in 409 villages in Patiala and Fatehgarh districts, with the promise to protect the depleting waters of the state and to provide clean drinking water to its people. The Chief Minister also inaugurated a sewerage project for a cluster of 10 villages near Bahadurgarh in district Patiala, where excess fluoride in water is causing skeletal and dental fluorosis.
While asserting that his government would not allow its waters to go out of the state, the Chief Minister appealed to the people not to waste the precious resource and to use the depleting ground water judiciously. "We will not leave anything for our future generations if we don't care for our water," the Chief Minister warned, observing that the ground water situation in Punjab was precarious.
With the poor farmers unable to install big motors, their plight was particularly pitiable, he said, pointing out that his government was doing everything possible to help out such farmers through its farm debt waiver and other schemes. The entire state, said Captain Amarinder, was facing acute drinking water problem, which has only aggravated over the years. Recalling that Mandoli was a small village back in 1966, when his mother was contesting elections from here, he said the demand for drinking water was even then an issue.
He also lamented the contamination of water, which was causing health problems among the people. Describing the projects as part of his government's ambitious programme to provide clear surface water to the people of the state, the Chief Minister told mediapersons earlier that it was not correct to link such projects, meant for the welfare of the citizens, with the upcoming Lok Sabha elections.
Whenever the Department of Water Supply & Sanitation receives any report on contamination of water from any part of the state, it immediate moves into act to address the problem on priority, he added. Earlier, the Chief Minister acceded to a request from local MLA Madan Lal Jalalpur to announce a sewerage project worth Rs. 4.70 crore for Mandoli village.
Speaking on the occasion, former Union Minister Preneet Kaur said that the projects launched today would go a long way in improving the quality of life of the rural populace, who had been grappling with poor quality of drinking water for long. She also lauded the role of all party MLAs and workers for ensuring holistic development, besides implementation of the pro-people and growth-oriented policies of the state government.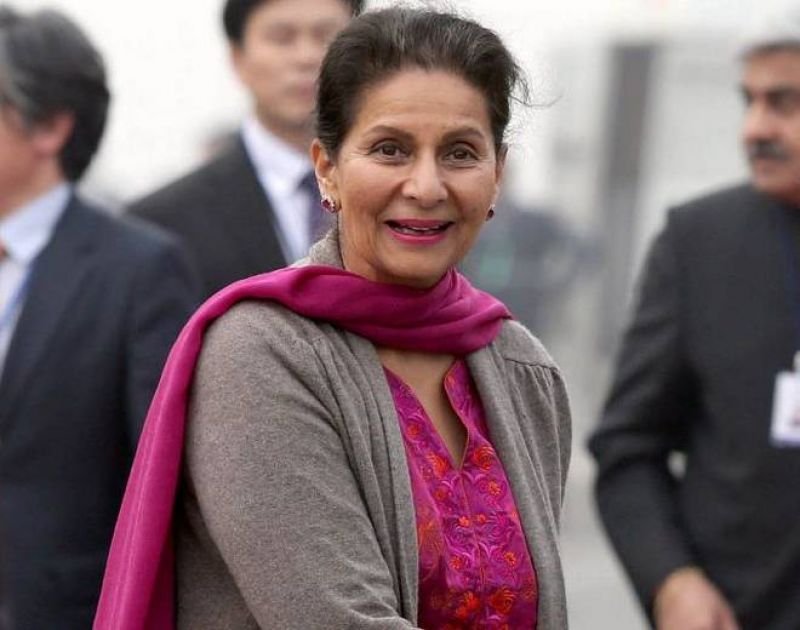 Former Union Minister Preneet Kaur
While the sewerage project carries an investment of Rs 520 crores, the potable drinking water scheme, covering a rural population of over 5.28 lakh, has been launched at a cost of Rs. 475 crores. The project would benefit to a total design population of 41505 persons and is being executed with financial assistance from NABARD. The first surface water supply project would cover 92 villages, with a target population of 1.10 lakh in Khera and Bassi Pathana Blocks of district Fatehgarh Sahib, at a cost of Rs 112 crore.
The second surface water supply project would cover 204 villages in Block Ghanaur, Rajpura, Sanaur, Shambhu Kalan and Patiala of District Patiala, for a design population of 3.64 lakh, at a cost of Rs.241 crore. The third project would reach out to 112 villages in Block Rajpura, Patiala, Shambhu Kalan and Sirhind of District Patiala and Fatehgarh Sahib, with a population of 1.54 lakh, at a cost of Rs 122 crore. 
These schemes are designed for a life span of 30 years, with service level of 70 litres IPCD. All three projects have been tendered on a Design Build, Operate, Maintain and Transfer (DBOM&T) basis. They are being executed through funding from the World Bank, the National Water Quality Sub-Mission and the National Rural Drinking Water Supply Programme. 
The sewerage project is aimed at addressing the health problems resulting from lack of proper draining of sewage. Under the project, the sewage will be collected from 10 villages, starting from Bahadurgarh onwards to Mehmadpur Jattan, Shamaspur, Jalalpur, Nasirpur, Karheri, Deelwal, Noor Kherian, Therri and Choura, and will reach the sewerage treatment plant proposed to be constructed at village Chaura near Bari Nadi. Chaura Gram Panchayat has provided 2.5 acres of land free of cost to the department for this purpose.
The treated effluent shall be used for irrigation purposes. However, in no demand period it will be disposed of into the Bari Patiala Nadi. A lateral sewerage line of 83.88 km line will be laid under this project and the estimated cost of the project is Rs. 45.21 crore. After the completion of this project, 5394 households with a population of 32361 of these 10 villages will get eco-friendly sanitation facilities and their standard of living will improve qualitatively.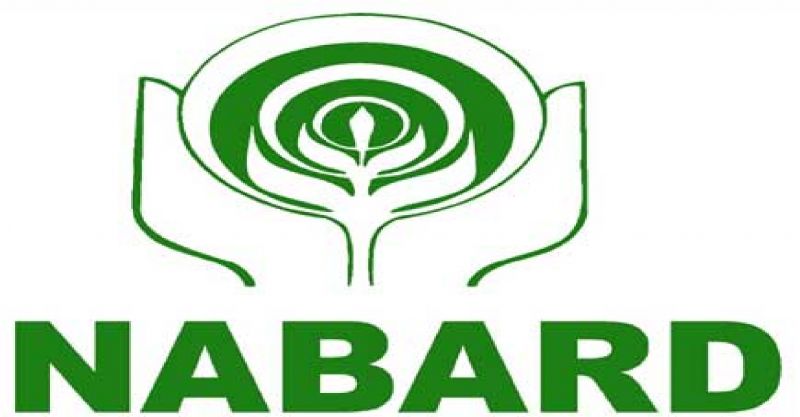 NABARD
It may be recalled that during his Budget speech, the Finance Minister had proposed to start work on a canal based water supply scheme in Amritsar, Ludhiana, Jalandhar and Patiala, with World Bank and ADB, support this year. He also pointed out that the total cost of this project would ne Rs 4800 crore, with a proposed additional Rs 200 crore as part of the initial mobilisation advance during 2019-20 for this scheme.
Prominent amongst others present on the occasion Media Advisor to CM Raveen Thukral, MLA Rajpura Hardayal Singh Kamboj, MLA Ghanaur Madan Lal Jalalpur, MLA Fatehgarh Sahib Kuljit Singh Nagra, MLA Bassi Pathana Gurpreet Singh GP, Chairman PRTC KK Sharma, Chairperson Punjab State Social Welfare Board Gursharan Kaur Randhawa, Mayor Sanjiv Sharma and local Congress leader Harinder Pal Singh Maan besides Principal Secretary to Chief Minister Tejveer Singh, Secretary Water Supply and Sanitation Jaspreet Talwar, Head DWSS Ashwani Kumar, Additional Secretary DWSS Mohammad Ishfaq, Sri Nivas Podipireddy Task Team Leader from World Bank, Chief Engineer South Rajinder Singh and officers of concerned Department besides Sarpanches and Panches of the concerned villages.