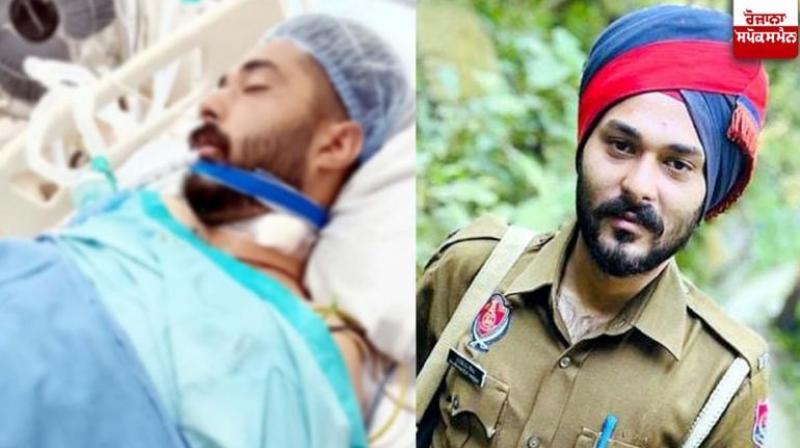 Police Constable
Further investigation in the matter is underway
LUDHIANA: A Constable from the Punjab Police force has been admitted to Fortis Hospital under suspicious circumstances, having sustained a gunshot wound. Constable Gurwinder Singh, who served with the Commissionerate Ludhiana Police, is reportedly in stable condition and out of danger. The incident has prompted an investigation into the circumstances surrounding the gunshot wound.
Details surrounding the incident remain unclear, as Singh was found with a bullet wound believed to be from his official carbine. It remains uncertain whether the shot was self-inflicted or a result of external factors. The Focal Point police station has initiated an inquiry and taken possession of Singh's carbine to ascertain the sequence of events.
Suganda, the wife of Gurwinder Singh, revealed that her husband followed in his late father's footsteps, who had also been a police officer. Singh's father tragically lost his life while on duty. Recently, Gurwinder Singh had been assigned as a security guard for a Hindu leader. However, following the leader's incarceration, Singh was reassigned to police line duty. The family suspects that the incident may be linked to an attack by drug addicts, given the missing mobile phone and bracelet belonging of Singh.
It has been noted that Singh was absent from duty for the past four days leading up to the incident. On August 15, he reported for duty, and on the morning of August 16, he left for police line duty. However, he failed to reach his destination. After receiving a call from a concerned officer, his wife learned that he had left for duty. Later, Singh contacted his wife to explain that he was engaged in some work and would return home by evening. Regrettably, he never arrived. The following day, around 4 am, Singh was found injured just outside his residence.
During the ongoing investigation, the police discovered a clue in the form of CCTV footage from the area. The footage captured Singh leaving an Activa scooter in the vicinity around 4 am. Notably, he appeared to be in good health at the time. Further investigation in the matter is underway.