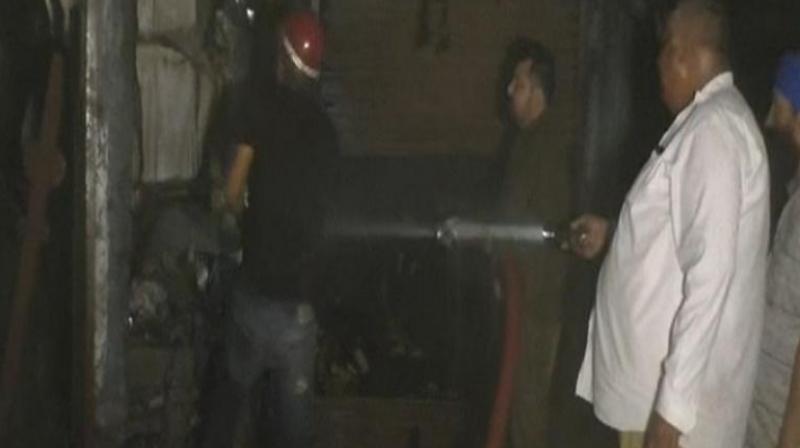 Fire Incident in Ludhiana
Shopkeeper said that he has suffered a loss of around Rs 6 lakhs
LUDHIANA: A Massive fire broke out late at night at a Garments shop in Field Ganj area of Ludhiana, Punjab. As per the reports, when the shopkeeper was showing clothes to the customers inside the shop, suddenly there was a short circuit in the wires outside the shop. Shopkeepers and customers ran out of the shop immediately.
Meanwhile, the clothes in the shop caught fire. The fire spread throughout the shop in minutes. Fierce flames started appearing all over the market. The shopkeepers informed the fire brigade and the police of police station division number 2.
Reportedly, The Fire brigade and the police reached the spot of the incident. Many nearby shops had to be evacuated due to the fire. The shopkeepers alleged that they have asked the Powercom several times not to allow wire nets to be installed in the markets. There is a risk of fire and an accident like a short circuit can occur. According to the shopkeepers, many people could have lost their lives in the incident.
The fire was brought under control with the help of 5 to 6 fire brigade vehicles. Shopkeeper Jitender Kumar said that he has suffered a loss of around Rs 6 lakhs.