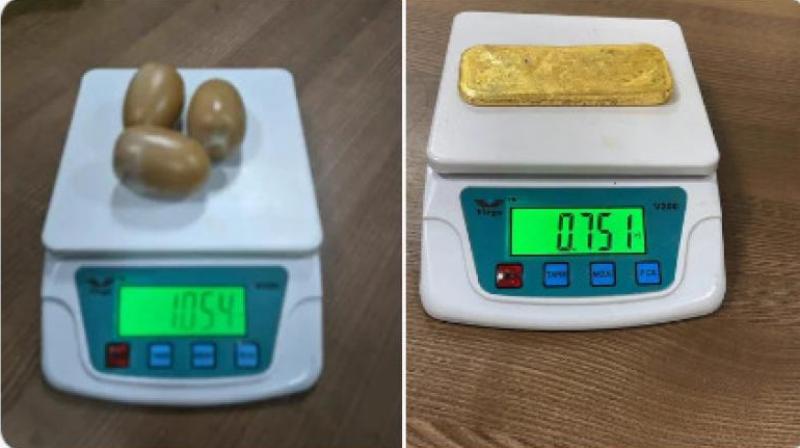 Seized Gold
Total Weight of the Seized Gold was Approximately One Kilogram
AMRITSAR: In a significant breakthrough, the customs department at Amritsar airport apprehended an individual who had just arrived from Dubai. The operation resulted in the successful recovery of gold valued at INR 45.22 lakh from the suspect. The passenger has been taken into custody by customs officials, who have initiated a comprehensive investigation. The primary focus of the inquiry is to establish the motive behind the smuggling attempt.
Reports indicate that the accused had disembarked from a flight originating in Dubai and landed at Amritsar airport. Customs officers grew suspicious of the individual's activities and behavior, prompting them to initiate a detailed scrutiny. Through rigorous interrogation, the accused was found to be concealing three capsules, surreptitiously hidden in his private areas.
Upon inspection, the capsules were discovered to contain a paste-like substance made of gold. The total weight of the seized gold was approximately one kilogram. Subsequently, the gold was processed to attain its purest form, resulting in a final weight of 751 grams in 24-carat quality. The estimated international value of this confiscated gold haul is around INR 45.22 lakh. As a response to the incident, the Customs Department has commenced legal proceedings under the Customs Act of 1962.