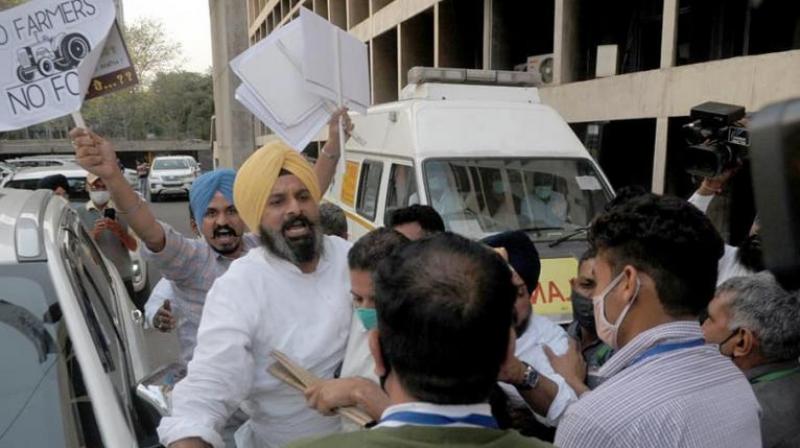 File Photo
Chandigarh: Haryana Vidhan Sabha Secretariat will register an FIR against the Punjab MLAs who tried to corner and misbehave with Haryana Chief Minister, Manohar Lal in the Vidhan Sabha premises.
Haryana Vidhan Sabha Speaker, Gian Chand Gupta on Friday held a meeting with senior officers of the Police Department including Haryana Additional Chief Secretary, Home Department, Rajeev Arora, Principal Secretary, Arun Gupta, Director General of Police, Manoj Yadava and ordered a high-level investigation.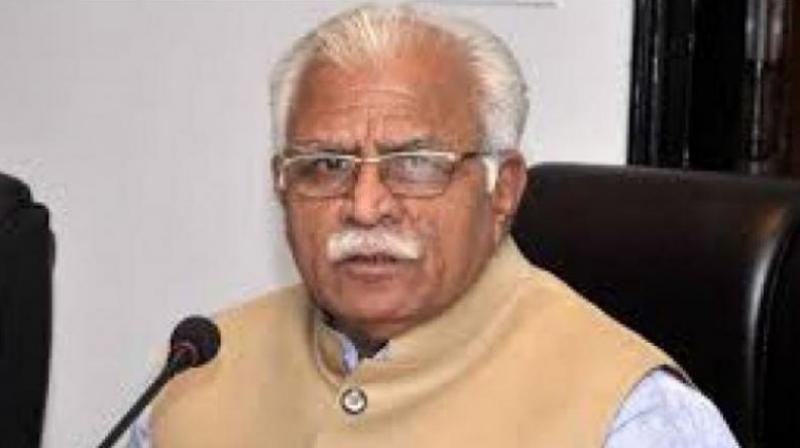 Manohar Lal Khattar
This investigation will be done by a joint committee of officers from both the states and UT Chandigarh. Haryana Deputy Speaker, Ranbir Gangwa, Vidhan Sabha Secretary, Rajender Nandal and officers of Haryana, Punjab and UT Chandigarh were present in the Vidhan Sabha Secretariat on Friday in the meeting convened by the Speaker during which the details of the incident of 10 March were sought. The matter will also be discussed in the House of Haryana Legislative Assembly on 15 March.
Gian Chand Gupta also summoned the officers of CID wing present in the meeting and directed to formulate Standard Operating Procedure (SOP) for future sessions. He also spoke to Punjab Vidhan Sabha Speaker, Rana KP Singh, raising strong objections to the development. Gupta had also written a letter to his counterpart in Punjab, urging him to take strict cognizance of the matter. Rana KP Singh regretted this and assured them to take drastic measures to prevent recurrence of such incidents in future.