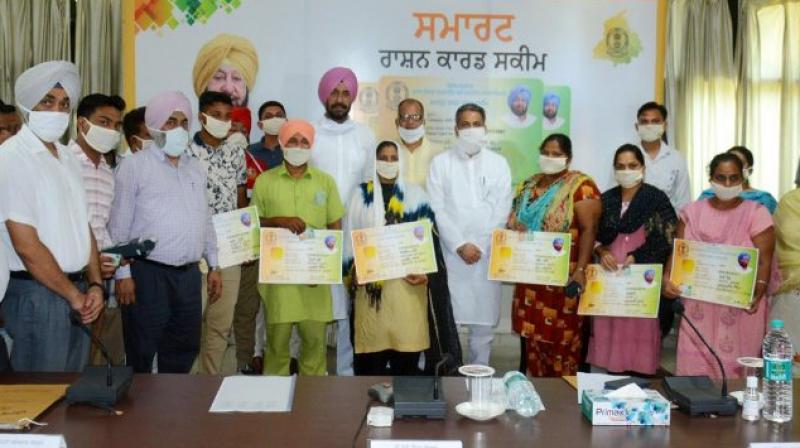 Sangrur: School education and public works minister, on Saturday, launched 'Smart Ration Card' scheme in Sangrur by formally distributing ration to beneficiaries with the help of point of sales (POS) machines.
While divulging details, Vijay Inder Singla said that the Punjab Government has ensured distribution of wheat on subsidised price of Rs 2 per kg and in Sangrur district as many as 8,27,030 members of more than 2.12 lakh families were availing the benefit.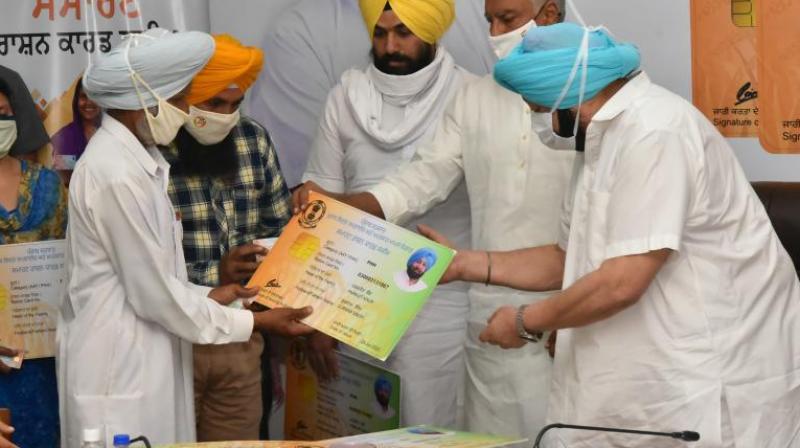 Smart Ration Card
The cabinet minister informed that under the food security act, the state government has adopted bi-yearly cycle to distribute the wheat and per member is being facilitated with 5 kg wheat per month.
Vijay Inder Singla said that introduction of smart cards would enable the beneficiaries to get the wheat from any ration depot across the state.
He added that with the help of biometric authentication based POS machines, the government has also ensured transparent distribution process and plugged the leakage of foodgrains to ineligible people.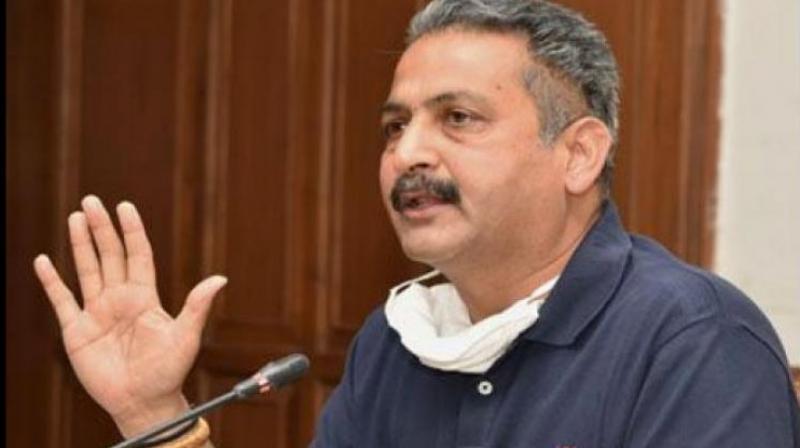 Vijay Inder Singla
Singla said that under the able guidance of Chief Minister Captain Amarinder Singh, their government will fulfill all its promises in a phased manner to ensure prosperity, happiness and overall growth of Punjab within 5-year term.
He added that apart from launching the smart ration card scheme, distribution of smartphones have also been started under Punjab Smart Connect scheme.
On this occasion, Chairman District Planning Board Rajinder Singh Raja Birkalan, Chairman Khadi Board Geeta Sharma, Director Infotec Satish Kansal, ADC (g) Anmol Singh Dhaliwal, ADC (d) Rajinder Singh Batra, Chairman Anil Kumar Gheecha, SDM Babandeep Singh Walia, Assistant Commissioner Dr. Karamjit Singh, DFSC TS Chopra, Chairman Gurtej Grewal among several others were also present.