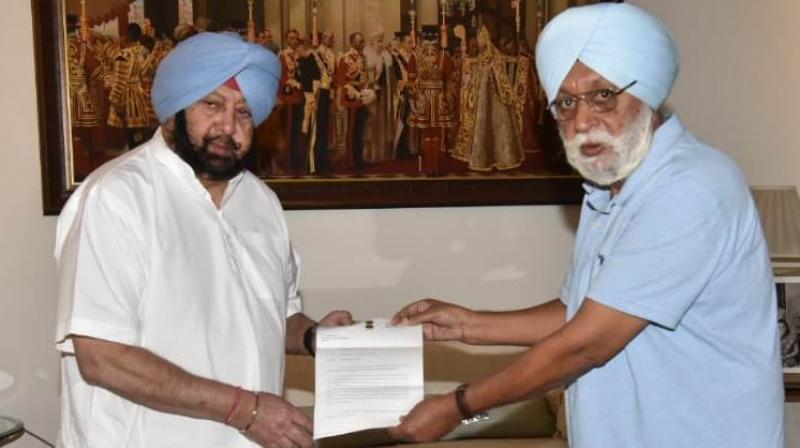 Spokesman News Service, Chandigarh (11th Oct'18): With Justice (Retd.) Mehtab Singh Gill submitting his 11th Interim Report in false cases to Chief Minister Captain Amarinder Singh, the Punjab Government has delivered justice to the victims on 290 of the 359 recommendations made by the Commission. The victims were targeted and framed in false cases during the decade regime of the SAD-BJP government.
Gill submitted his 11th report to the Chief Minister on Thursday evening and disclosed that the Commission had received as many as 4451 complaints till October 1, 2018, of which 1941 had been disposed of, with 1582 complaints being dismissed on various grounds. The 11th report dealt with 173 complaints, of which four were allowed, he informed the Chief Minister. Justice Gill further informed Captain Amarinder Singh that, on the basis of feedback received from nodal officers, compliance/implementation had been accomplished by this Commission in 290 cases.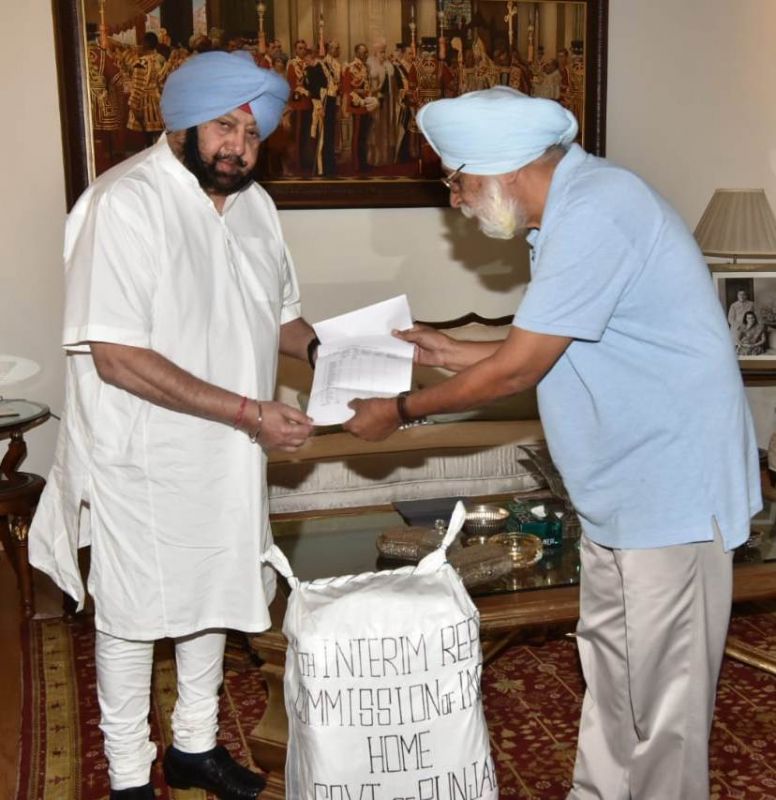 While cancellation reports of FIRs had been filed in 179 cases in different Courts, compliance of the orders had been made in 39 cases. Proceedings had been initiated under section 182 of IPC in 33 cases, and action against erring officials/police officers had been taken in 10 cases. In another 29 cases, compensation, as recommended, had been processed, according to Justice (Retd.) Gill.
It may be recalled that the 10th interim report, submitted on September 11 this year, dealt with 229 cases, of which 11 were allowed by the Commission. The figures in the earlier reports stood at 122 out of 178 complaints allowed in 1st report (23.08.2017), 47 out of 106 in 2nd report (19.09.2017), 20 out of 101 in 3rd (23.10.2017), 30 out of 111 in 4th (30.11.2017), 35 out of 140 in 5th report (29.01.2018), 6 out of 19 in supplementary 5th interim report, 47 out of 240 in 6th report (02.04.2018), 21 out of 179 in 7th (15.05.2018), 9 out of 225 in 8th interim report (10.07.2018), and 7 of 240 in 9th interim report (01.08.2018).