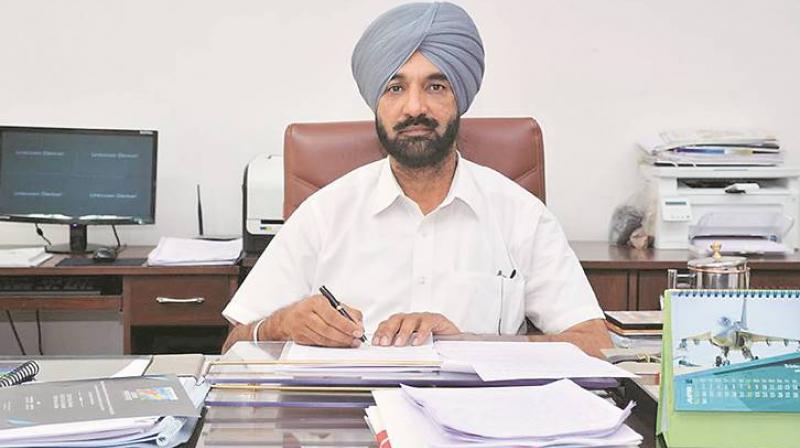 Chandigarh :  Taking a serious view of sale of adulterated mustard oil in Punjab,   KS Pannu, Commissioner Food and Drug Administration warned of strong legal action against those indulging in adulteration. He said that cheap palm oil and crude rice bran oil as well as crude soybean oil are being mixed with mustard oil by many unscrupulous dealers, bottlers and manufacturers; even colours and chemicals are being added to match the acidity and colour of mustard oil. 
Mr. Pannu said that sensitization activities against adulteration have been conducted on all fora and warning and cautioning has also been done for long now."We have given people a chance to mend their ways. Now they have either to desist from adulteration or face prosecution," said he.
 He stated that cheaper adulterated mustard oil is not just harmful for the health of people but is pushing back the sales of genuine mustard oil. Mustard is sown in about one lakh acres during winter months, in the State, with a total production of about 4.8 lakh Quintal. The entire community of farmers growing mustard is robbed of its genuine profits due to market being flooded by adulterated mustard oil and this is more than a crime, in fact is a sin to deprive the farmers of whatever little room they have for profits in times when agriculture is not so remunerative vocation.   
Warning the adulterators, Pannu stated that committees have been constituted to raid the adulterating units and to seize the substandard adulterated mustard oil. Cautioning to ensure strict compliance of the rules and regulations guiding the production of the commodity, he said that after the lab testing, the people indulging in the sleazy business shall be proceeded against for production of misbranded, spurious and sub standard oil.
 Commissioner said that Food Safety teams are trying hard to make sure that the state is safe of all forms of adulterated food and drugs and what people consume in the state comes from genuine manufacturers and producers."No laxity to be observed with the adulterators," said he and added that "it is not an activity ushered by ignorance but a willful and a well planned criminal activity."