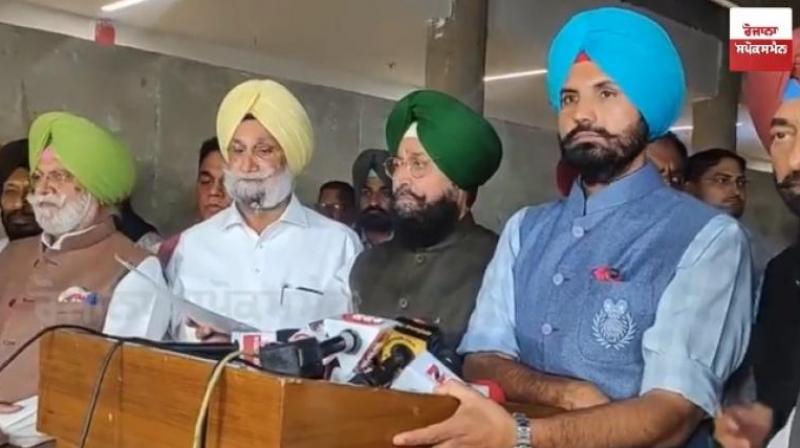 Congress MLAs Stages a Walkout in Punjab Vidhan Sabha during Budget Session 
'Sidhu Moose Wala's Parents Should Get Justice As Soon As Possible', Says Raja Warring 
CHANDIGARH: On the fourth day of Budget Session in Punjab Vidhan Sabha, a fierce debate was witnessed between the opposition Congress and the ruling party. Amidst uproar between the opposition and the government over the law and order situation in Punjab, the Congress MLAs walked out of the House over the matter of Sidhu Moose Wala murder case in the Vidhan Sabha.
After walking out of the House, the Congressmen staged protest outside Vidhan Sabha. Punjab Congress President Amarinder Singh Raja Warring strongly raised the demand of Justice in Sidhu Moose Wala murder case. He said that the real killers of Moose Wala are still roaming around and those who are in jail are not being killed. Raja Warring said that Sidhu Moose Wala's parents should get justice as soon as possible. 
He further said that Sidhu's parents are protesting outside the Vidhan Sabha and demanding justice. Although the government has arrested many accused, but the gangsters and other accused who have been named by Sidhu's parents have not been caught yet. The Congress party also raised slogans against the Punjab government outside the house. Notably, Tripat Rajinder Singh Bajwa was sitting in the House while the rest of the Congress leaders walked out.