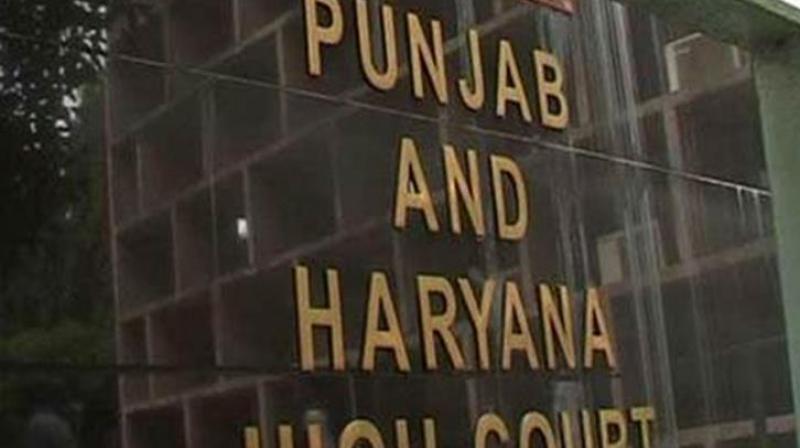 Chandigarh:  While hearing a writ petition preferred by Sanjeevan Singh an Inspector of Mohali Municipal Corporation challenging the decision of the Director Local Government, Punjab denying monetary arrears to him on account of his retrospective promotion as Inspector with effect from December 2015 on the ground that he was deprived of his timely promotion at the instance of the then Municipal Commissioner Uma Shankar Gupta,
now Chief General Manager, CITCO, who was inimical towards him; the Punjab and Haryana High Court has issued notice to Gupta besides principal secretary, director of Local Government Punjab for February 12, 2019.The Counsel for the petitioner contended that while the petitioner was posted as Junior Assistant in the Municipal Corporation Mohali during the year 2015, his name was forwarded to the Directorate Local Government Punjab for considering him for the promotion as inspector with the observation that some departmental proceedings are pending against him.
However, the then Commissioner MC Mohali Uma Shankar Gupta, being inimical to the petitioner as he being the Press Secretary of the Employees Union, wrote a demi official letter on September 4, 2015 whereby misleading the Directorate that charge sheets are pending against the petitioner for raising slogans against the government and instigating his colleagues to abstain from work and as such recommended that the petitioner is not suitable to be promoted as Inspector. The said charge was not even remotely part of the charge sheets issued at the instance of Gupta.
Relying upon the misinformation given by Gupta, the petition's promotion as inspector was kept under sealed cover while the juniors were promoted as inspectors on December 4, 2015. Later in August 2017 the petitioner was exonerated in all the departmental proceedings after conducting the regular departmental inquiry. Consequently, later in November 2017, the petitioner was ordered to be promoted as inspector with effect from December 2015 but on notional basis on the pretext of No Work No Pay Principle and was denied arrears on account of his retrospective promotion.
The counsel for the petitioner contented that in view of the law settled by a Division Bench of the Punjab and Haryana High Court in the case of Satyabir Singh Shekhawat vs State of Haryana, the petitioner is entitled to the arrears on account of his retrospective promotion since he was deprived of the same in the due course because of the mala fide intention of Uma Shankar Gupta, the then Commissioner Municipal Corporation Mohali.