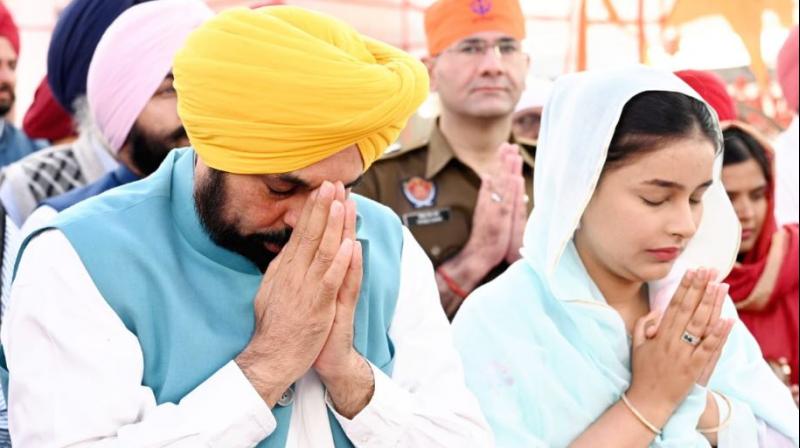 Punjab CM Bhagwant Mann
The Chief Minister prayed for peace, progress and prosperity in the state
SRI ANANDPUR SAHIB: Punjab Chief Minister Bhagwant Mann along with his wife Dr Gurpreet Kaur on Monday (March 6) paid obeisance at Takht Sri Kesgarh Sahib and participated in the functions organized to mark the beginning of the traditional festival of Hola Mohalla.
The Chief Minister prayed to God for peace, progress and prosperity in the state. He also wished that fraternity in the state would remain intact and Punjab would lead the country in every field. CM Bhagwant Mann said that he considered himself lucky to participate in the opening ceremony of this festival which symbolizes the fighting spirit of Punjabis in general and the Sikh community in particular.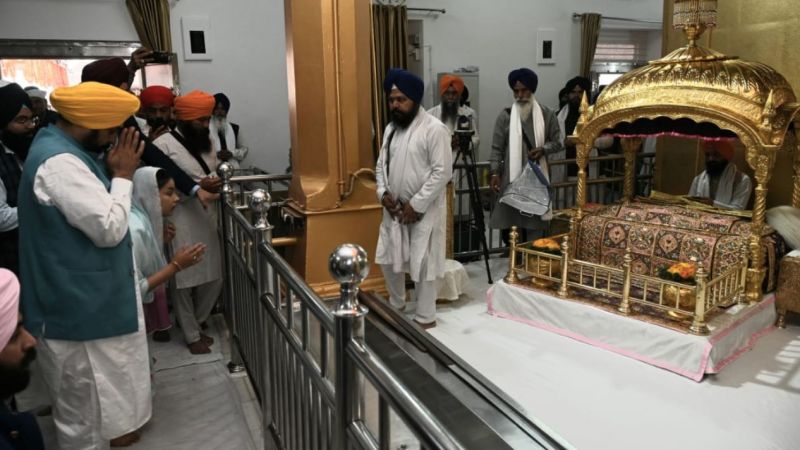 Punjab CM Bhagwant Mann
The Chief Minister said that he had the privilege of paying obeisance at this holy city, Sri Anandpur Sahib, which was established in the year 1665 by the ninth Guru, Sri Guru Teg Bahadur Ji, who protected human values and rights. He sacrificed his life. The Chief Minister further said that this holy place is also the birthplace of Khalsa as in the year 1699, the tenth Guru of Sikhs Sri Guru Gobind Singh Ji laid the foundation of Khalsa Panth on this holy land on the historic day of Baisakhi. CM Mann said that this holy land has always inspired Punjabis to fight against oppression and injustice.
On this occasion, during the conversation with the officials, the Chief Minister said that on the occasion of this festival, people from different classes come in large numbers to pay obeisance at the holy land of Sri Anandpur Sahib. He said that the Punjab government is fully committed to ensure world-class and adequate arrangements for the pilgrims coming to the holy city during the Hola Mohalla. CM Bhagwant Mann said that every year devotees celebrate this traditional festival with colors of unity, tolerance, brotherhood.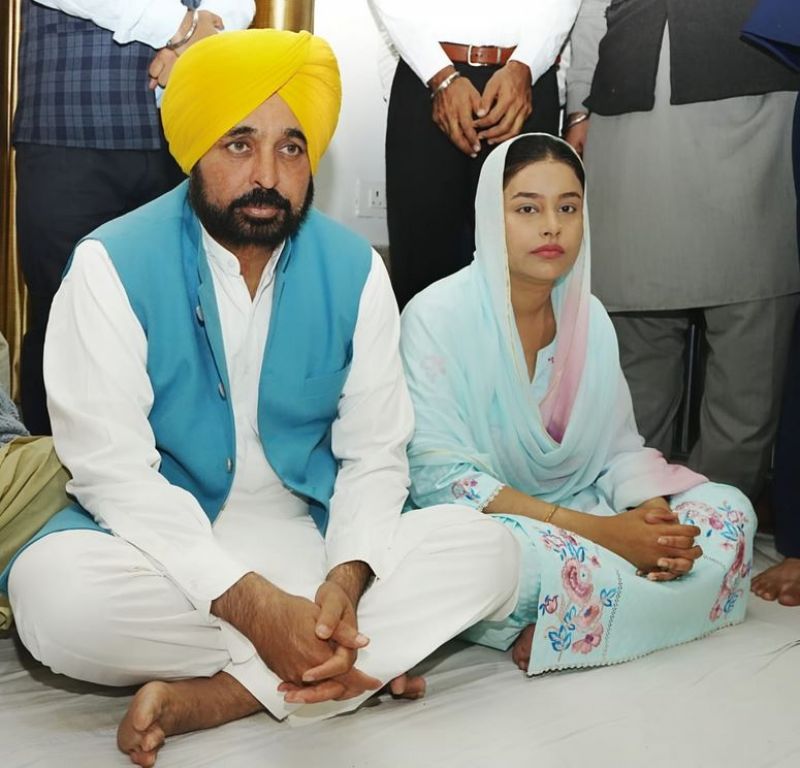 Punjab CM Bhagwant MannThe Chief Minister emphasized the need for detailed arrangements for traffic, parking of vehicles, security arrangements, accommodation and other facilities for the pilgrims. He also asked the authorities to ensure that no stone is left unturned for the convenience of the pilgrims coming to pay obeisance at this holy land. He called upon the people to celebrate this great event collectively with full enthusiasm, rising above the distinctions of caste, colour, creed and religion to reflect the sentiments of secularism and tolerance.