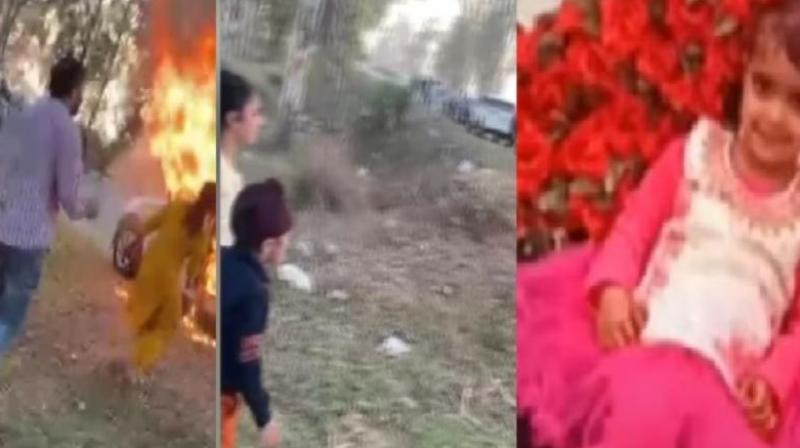 Incident
Daughter was sitting on front seat, while wife & two kids sitting on back seats were taken out
FEROZEPUR: A Painful Accident took place in Ferozepur last night (Sunday, March 5), where a car suddenly caught fire and a 5-year-old girl was burnt-to-death.
As per the reports, a family consisting of parents and three children were returning home after visiting relatives in Moga district. When the vehicle reached the Ferozepur-Faridkot road, it stopped. Man driving the car came out to find the fault. The car suddenly caught fire and his wife and two kids sitting on back seats were taken out but his 5 years old daughter, who was sitting on front seat could not manage to come out as doors got locked.
The video of this incident has surfaced, in which helpless parents are seen crying over their daughter burning. The car was burnt to ashes in no time.