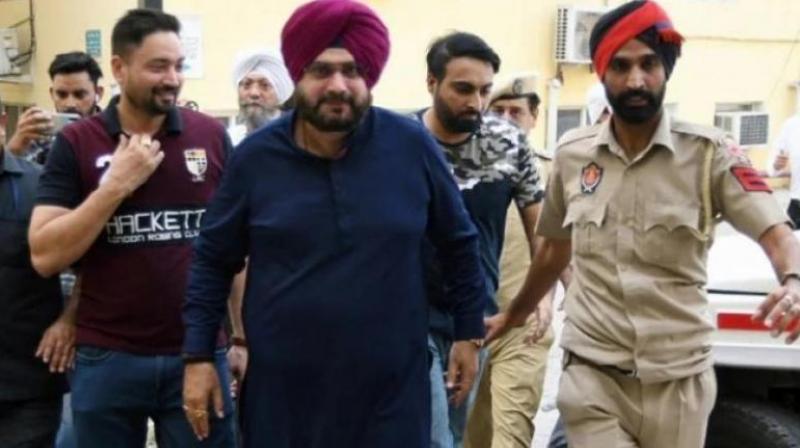 Navjot Singh Sidhu
The next hearing in this matter is slated to be held on May 12
CHANDIGARH: A hearing was held in the Punjab Haryana High Court over the case in connection with the security halved of former Punjab Congress President Navjot Singh Sidhu. Meanwhile, the Punjab government have sought more time to review. The government side said that if Sidhu needs security, it will be increased further.
The next hearing in this matter is scheduled to be held on May 12, in which the government can submit a review report. Earlier, during the hearing on April 27, the High Court issued a notice to the Punjab government and sought its response and the hearing was adjourned till May 5.
It is worth mentioning here that Sidhu has demanded Z Plus security citing death threats. Along with this, Sidhu's lawyer had told the court that the policemen assigned to protect Navjot Sidhu are nearing retirement. Navjot Singh Sidhu, defending himself in the court, said that he has received death threats several times. This is the reason why the Center provided him Z Plus security.
Significantly, Sidhu's security was withdrawn when he went to jail in the road rage case, but in the meantime, he was asked to provide security when he came out of jail. A few days after his release from prison, an unidentified suspect was seen on the roof of his house. In this case, the Patiala police had also registered a case against the unknown person and the investigation in the matter is ongoing.