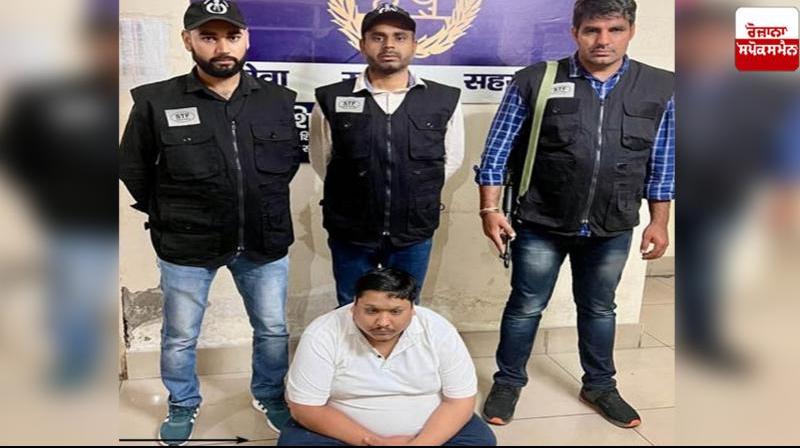 Accused Arrested
The Karnal Range IG had Announced a Reward of Rs 5,000 on the Accused
NEW-DELHI: The Special Task Force of Haryana Police has arrested a smuggler who has been absconding for nearly three years in connection with a liquor smuggling case. The accused Gaurav alias Gurashish is a resident of Abohar in Punjab. The accused has been handed over to the Panipat police for further legal action.
According to STF spokesperson SP Sumit Kumar, a truck was seized by AVT staff of Panipat police in December 2019. In which, 1170 cartons of crazy Roman brand of illicit liquor were hidden under the tanks placed above the cartons. Illicit liquor was being smuggled in the truck under the guise of fruits.
According to the spokesperson, the driver, Rakesh resident of Abohar, Fazilka, who was caught along with the truck, has revealed during interrogation that he was taking the truck full of liquor to Bihar on the request of Gaurav alias Gurashish. In exchange for which Gurashish gave him Rs 25,000. Later, in June 2020, Panipat police also arrested truck owner Mukhtiar Singh, a resident of Jiwan Nagar in Rania, Sirsa, in this case.
During the investigation, Gursevak resident of Hisar was also arrested from Punjab in this case and the name of Gaurav alias Gurashish also came out from him during the interrogation. Since then, the Panipat police was looking for Gurashish, but he could not be caught by the police. The Karnal Range IG had also announced a reward of Rs 5,000 on the accused.