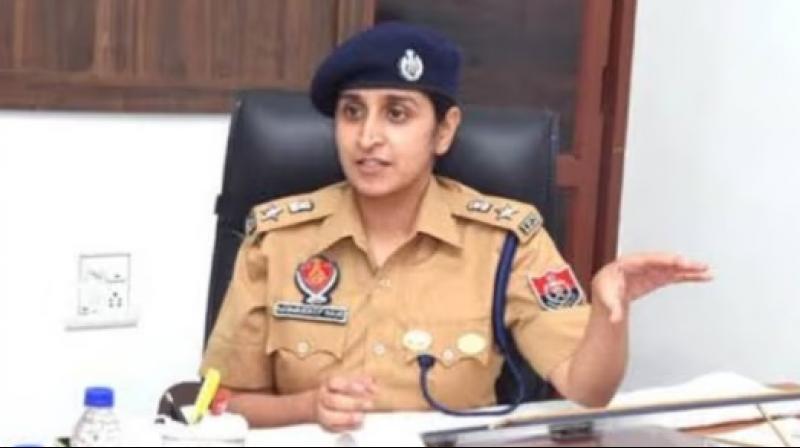 Kanwardeep Kaur IPS
Orders issued by the Appointment Committee of the Ministry of Personnel on March 4
CHANDIGARH: Kanwardeep Kaur IPS (Indian Police Service) has been appointed as the new SSP (Senior Superintendent of Police) of Chandigarh. Orders have been issued by the Government of India in this regard. It is worth noting that IPS Kanvardeep Kaur will serve as Chandigarh SSP on deputation for three years. Significantly, Kanwardeep Kaur is the second woman SSP of Chandigarh.
Orders in this regard have been issued by the Appointment Committee of the Cabinet Ministry of Personnel on March 4. On the proposal of inter-cadre deputation of MHA, the Cabinet approved the appointment of Punjab Cadre 2013 batch IPS officer Kanwardeep Kaur as SSP UT in AGMUT Cadre Chandigarh.
Notably, The post of SSP (UT) fell vacant after 2009 batch IPS officer Kuldeep Singh Chahal suddenly returned 10 months before the completion of his three-year tenure. He was removed from the post on December 12, 2022 and sent back to Punjab. After which many questions were raised by the opposition parties. Along with this, a panel of IPS officers was also sought from the Punjab government by the Chandigarh administration. The name of Akhil Chaudhary, Sandeep Garg, Bhagirath Meena was included in the panel but now Kanvardeep Kaur has been posted as SSP Chandigarh.