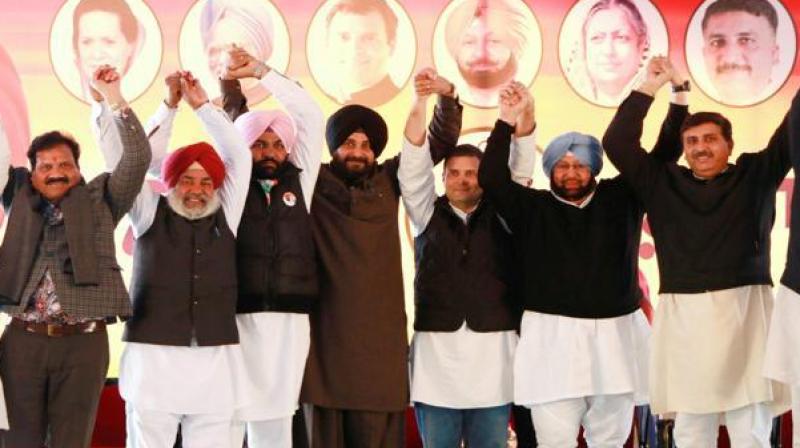 Congress Rally
The farmers will be compensated from the taxpayer's pocket On March 7, Punjab would witness the first major election rally by Congress president Rahul Gandhi, at village Killi Chahlaan District Moga. For this rally, almost 100 Acres of land belonging to local farmers have been taken on lease and have been mowed down to make the ground ready for the mega rally. It is to be noted that this area had crop on it, which was in the pre-harvest stage.
The farmers have been promised a compensation for their crop by the Punjab Government. The farmers had demanded a compensation worth Rs 50,000 per acre, but the two parties have agreed upon the sum of Rs 40,000 per Acre. The cause of concern is that the compensation of a rally being held by a political party for upcoming elections is being paid by a state government.
The government of Punjab is already reeling under the effects of low funds, and this burden is going to make a cut in the exchequer's share. Ideally, the party organising the rally must pay. It needs to be seen what reaction the Captain Government would receive from the opposition for this. The past has shown that the political parties consider the land of Moga to be auspicious, and most of them begin their campaigns from Killi Chahlaan for a better luck in the elections.