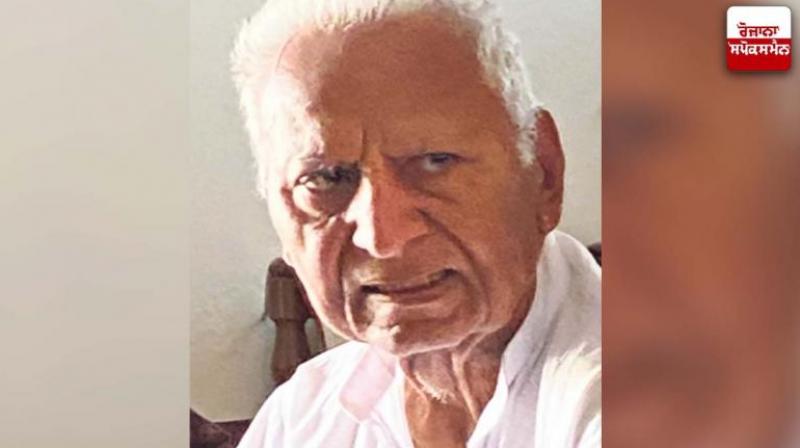 Boota Singh Shaad
Boota Singh Shaad has made a great contribution to Punjabi Literature
MOHALI: Famous Punjabi novelist and filmmaker Boota Singh Shaad passed away last night around 12:30 pm. Boota Singh Brar alias Boota Singh 'Shaad' alias B. S. Shaad was born on 12th November 1943 in a Jat Sikh family of village Dan Singh Wala (Bathinda) in Malwa. His father's name was Santa Singh and mother's name was Harnam Kaur. 'Shaad' is Boota Singh's pen name, which means 'happy'.
Boota Singh Shaad has made a great contribution to Punjabi literature as well as to the film industry. 'Shaad' passed his tenth standard from the village, then graduated from Rajindra College Bathinda and completed M. A. English from a College in Dehradun. After this, he also worked as a teacher at Guru Kashi College, Talwandi Sabo, Barjindra College, Faridkot, Guru Nanak College, Killianwali (Dabbwali), Khalsa College for Women. It was during his teaching career that Shaad became deeply interested in films. Following his hobby, he went into the film industry.
He wrote a dozen novels in Punjabi mother tongue and created several Hindi and Punjabi films as a film director. During his studies, Shaad wrote stories and novels for newspapers and magazines. He also wrote 6 books of short stories and more than two dozen novels.
Boota Singh Shaad's first Punjabi film was 'Kulli Yaar Di' (1970) from his filmmaking company Brar Productions, Bombay. In this film based on his Punjabi novel 'Addhi Raat Pahir Da Tadka', he acted as the first Sikh hero with the name of Harvinder. This black and white film was released on 27 November 1970 at Nandan Cinema, Amritsar. Shaad's film got a great response. After which Shaad did not look back and continued to make movies along with novels.
Several films were also made based on the novels written by Boota Singh Shaad, the colorful religious Punjabi film 'Mittar Pyare Nu' (1975) was one of them. It was based on Boota Singh Shaad's Punjabi novel Mittar Pyare (1970).
Reportedly, Boota Singh Shaad used to write for 16 hours a day. 'Adhi Raat Pahir Da Tadaka' was written in 16 days. The novel 'Kuttian Wale Sardar' was written in four days. 'Kali Boli Raat' was written in ten days. The novel 'Rohi Da Phul' was written in four days which was very popular. The specialty of Shaad's novels has been that they were sold hand over fist as soon as they were released.
Notably, Boota Singh Shaad, who spent nearly 47 years of his life in Mumbai, was staying with his nephews at village Kuthalam, district Sirsa, where he breathed his last.