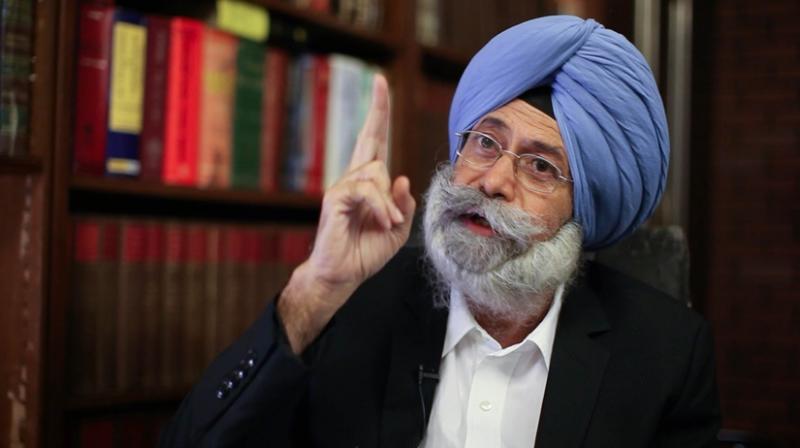 Five senior Cabinet Ministers of Punjab on Sunday condemned AAP leader HS Phoolka's threat to quit as MLA as an attempt to obstruct the course of justice and said such acts do not behove a senior leader in a democratic polity like ours. The ministers, in a statement, said the government was committed to book and punish those indicted by Justice Ranjit Singh Commission through expeditious and thorough investigation, in accordance with the due process of law.
The government led by Captain Amarinder Singh was committed to fulfilling its election promise to delivering justice to the innocent victims of the indiscriminate police firing, said the minister, asserting that the guilty would be booked, irrespective of their political affiliation or position. Phoolka's ultimatum to book certain individuals in 15 days was a violation of the basic tenets of equity and justice, said the ministers, Navjot Singh Sidhu, Manpreet Singh Badal, Sukhjinder Singh Randhawa, Tript Rajinder Singh Bajwa and Charanjit Singh Channi.
As a senior lawyer himself, Phoolka would be well versed with the needs of equity and justice, said the ministers, urging the AAP leader not to play politics on such a sensitive religious matter. Even the Supreme Court would ordinarily be loath to interfere in a criminal investigation, except in the case of mala fides being involved, since the investigation of an offence is the domain of the police or the investigation agency, which is expected to act impartially, the ministers pointed out.
The unanimous resolution of Punjab Vidhan Sabha for setting up a Special Investigation Team (SIT) to probe the desecration and firing incidents was a sacrosanct directive, which the government was fully committed to implementing, said the ministers. The SIT was in the process of being constituted and would investigate the entire matter in strict accordance with law, said the ministers, adding that carrying out the probe in a free and fair manner, without interference, required that it be allowed to function without pressure.
"Mr. Phoolka should remember that the SIT has been set up to probe the truth behind the desecration of our Holy text. Respect to the Holy Sri Guru Granth Sahib or any other Holy Text such as the Bible, the Geeta or the Quran, itself demands that such a probe be carried out freely and transparently, without any interference, for which the government was also in process of amending the law," said the ministers, in their joint statement.
Demands for arrest or threats to resign from the Assembly even before the investigation is commenced by the SIT was tantamount to offering the accused ready legal defence of bias and prejudice, said the ministers. They urged all political parties to cooperate to allow the SIT to work freely and fairly, without any pressure.