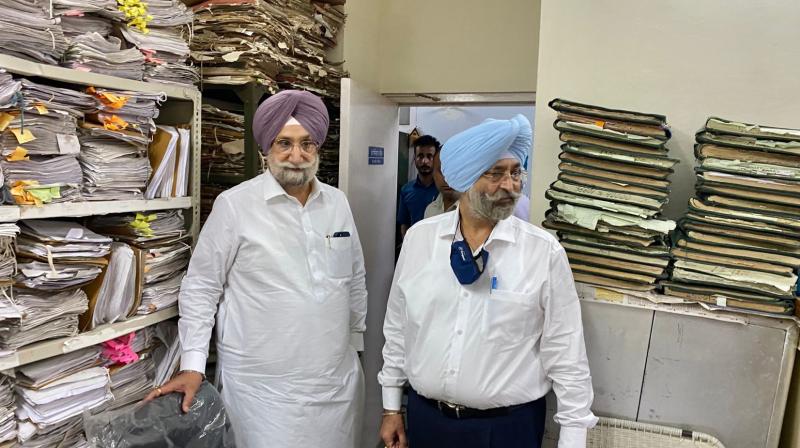 Sukhjinder Singh Randhawa conducts surprise checking at Punjab Police HQ
CHANDIGARH: Taking strong exception to the 'alarmist narrative' that is sought to be created by certain people having vested interests about peace and security in Punjab and outside, the Deputy Chief Minister Sukhjinder Singh Randhawa on Friday warned against such designs as it will create an unnecessary sense of fear and insecurity among the people.
"Rest assured, Punjab is in safe hands and if and whenever needed, every sort of sacrifice will be offered", said Sukhjinder Singh Randhawa, while assuring all those critics, who have been raising concerns over the threat from Pakistan after the change of regime in the state.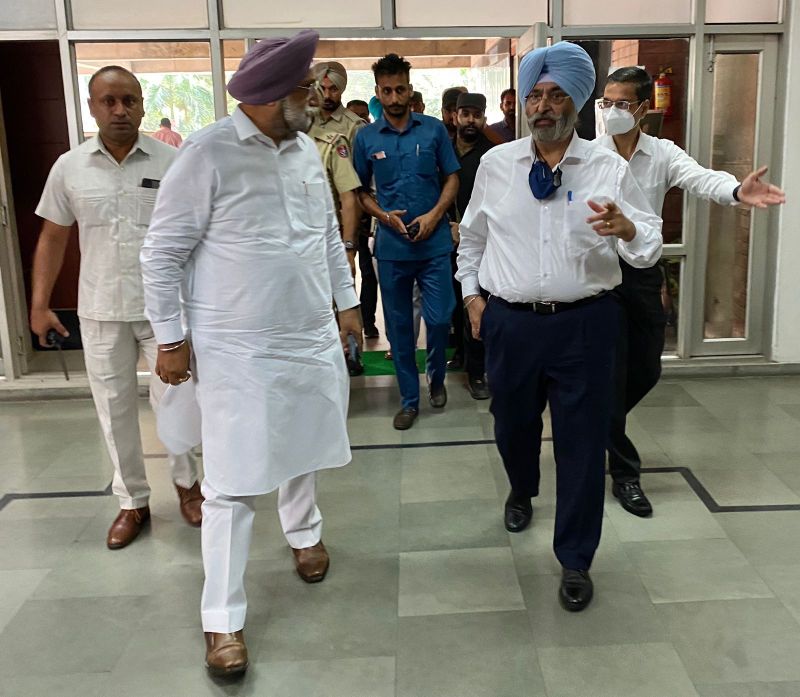 Sukhjinder Singh Randhawa, who also holds the Home portfolio, while having informal interaction with media after conducting a surprise checking at the Punjab Police Headquarters in Sector-9 here at 9 am. He was accompanied by officiating DGP Punjab Iqbal Preet Singh Sahota, ADGP Law and Order Gaurav Yadav, ADGP Provisioning Naresh Arora, and ADGP Technical Service Kuldeep Singh.
Notably, Punjab Chief Minister Charanjit Singh Channi had directed all the government officers/employees at state/district/tehsil/block level to reach their concerned offices by 9 am and remain available for the public till the office hours in the evening.

The Deputy Chief Minister said while it is a fact that Pakistan and its intelligence agencies are always trying to create trouble in India and Punjab being the border state was at greater risk, at the same time, Punjabis are prepared to beat any challenge with all their courage and might. "There is nothing new about this threat as it existed before as well and it will continue in future also," he observed, while questioning, "what has changed within less than two weeks?". He termed Punjab as the Sword arm of the Country.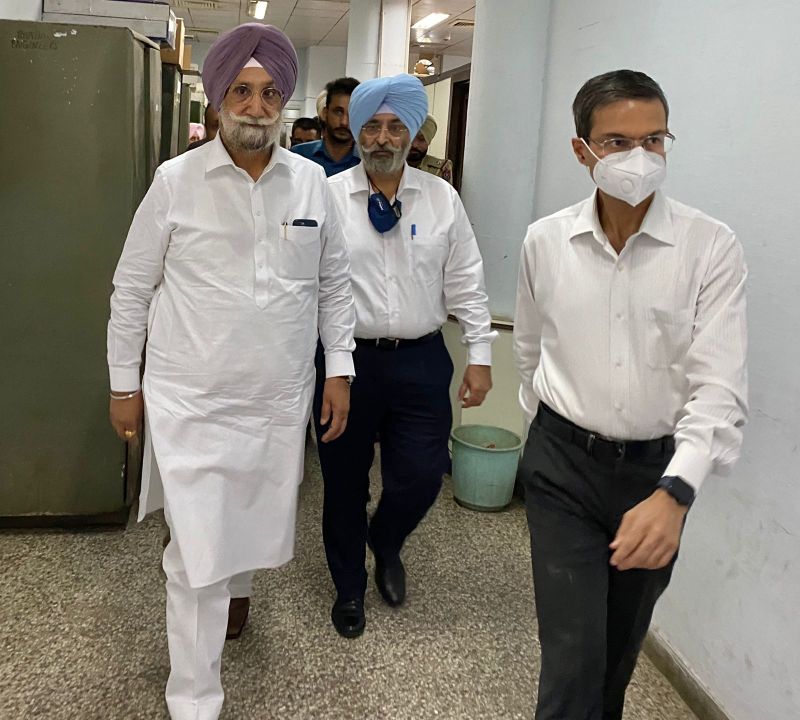 Referring to the sacrifices of the Congress party from pre to post-independence era, Sukhjinder Singh Randhawa said, "Every Congressman was inspired by their sacrifice and these won't be allowed to go in vain. We have laid down our lives for defending the unity and integrity of the country while others have been crying roughly from the fence and safe distance." he said adding that this was not for the first time that the threat is there.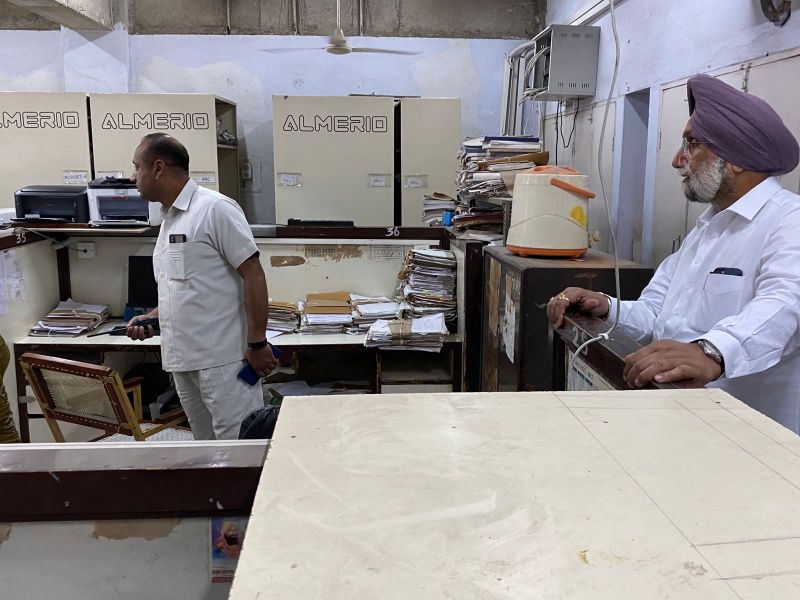 The Deputy Chief Minister regretted that just for political opposition, an alarmist position was being taken so as to create panic and fear among people. "Whom are you trying to help or benefit with such alarmist hue and cry?" he asked while remarking that facing the challenge is one thing and creating panic and alarm is something else.
Moreover, the Home Minister questioned, what has changed just within a few days that barely a week ago, Punjab was absolutely safe and now it has turned unsafe, as was being suggested. "And if Punjab is really in danger or trouble right now, then the seeds of that trouble must have been sown much before, certainly not within a week's time", he pointed out, while asking for answers as to what was done to nip that trouble in the bud.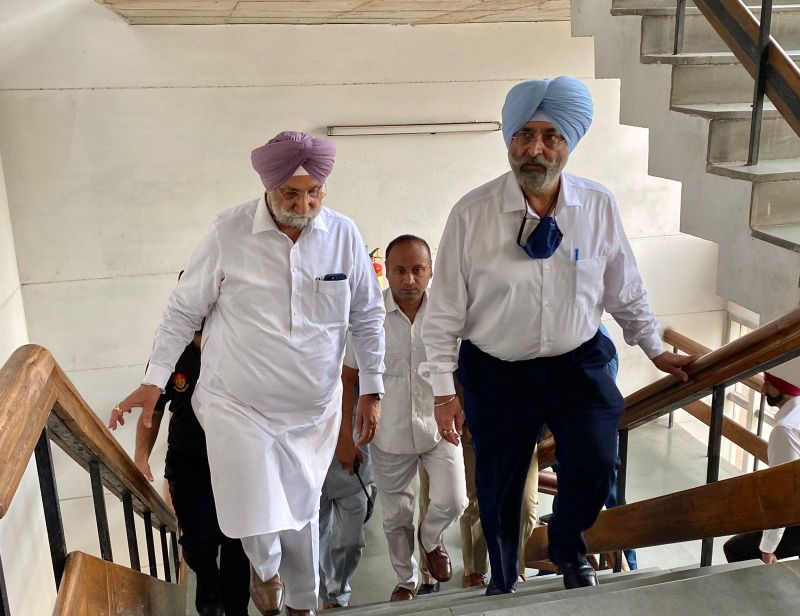 "Last, but not least, let me assure all those who are concerned about peace in Punjab, whether fake or genuine, that no sacrifice will be deemed too big to safeguard the peace and amity in the state and unity and integrity of the country" S. Randhawa promised.
The Deputy Chief Minister, while exempting absent officers/officials of any action this time, said that the motive behind this surprise check was to give better, efficient, and citizen-centric services to the people. The employees in the government offices should reach their workplace on time so as to ensure that people face no hassles in getting their work done in a timely manner especially in the police stations, he added.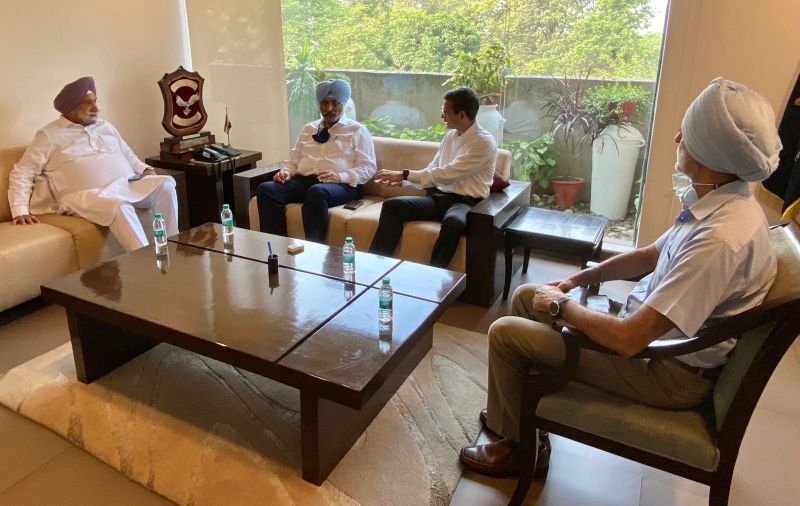 Sukhjinder Singh Randhawa also exhorted the Police personal to adopt zero-tolerance against drugs besides ensuring people especially the youth participation in the movement against drug abuse.
Meanwhile, the Deputy Chief Minister also assured timely promotions of all the police staff. On recruitment, Sukhjinder Singh Randhawa said that the process to recruit over 10000 police personnel is in full swing. He also emphasized timely filling up of the posts of Sports Quota in the police department.