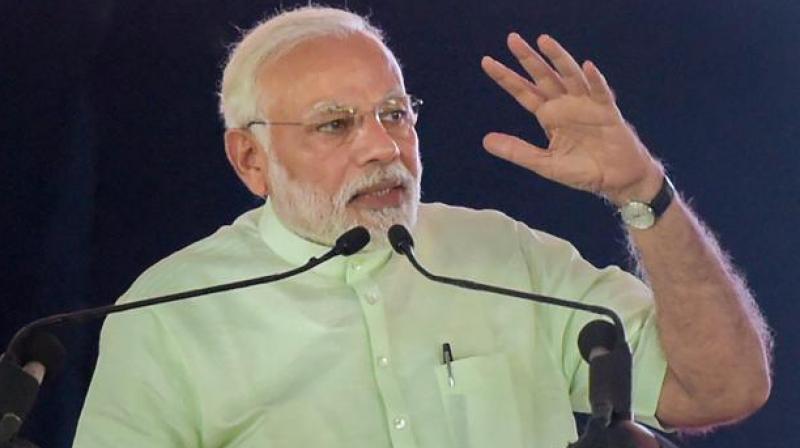 Prime Minister Narendra Modi
Prime Minister Narendra Modi said today that 42 lakh senior citizens had voluntarily given up their railway concession...
Prime Minister Narendra Modi said today that 42 lakh senior citizens had voluntarily given up their railway concession in the past nine months while 1.25 crore families had surrendered their gas subsidy. Modi said an environment of honesty has been fostered in the country and more and more people are coming forward to contribute to the nation building by voluntarily giving up on various subsidies and concessions.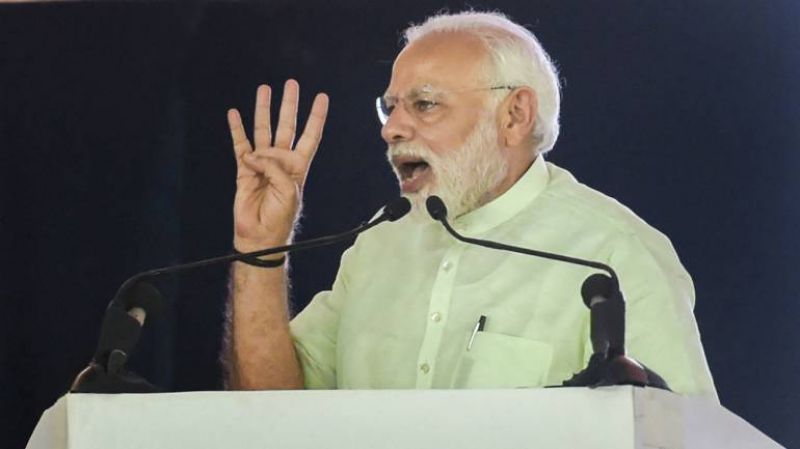 42 lakh senior citizens gave up railway concessions in 9 months
He said with his one request from the Red Fort to the well-off citizens to give up LPG subsidy, and 1.25 crore families gave up the benefit. "Here (in case of railway concessions) I had not announced anything. But the railways themselves on their form asked people if they would want to give up their senior citizen concessions...I am proud to say that in the past eight-nine months, 42 lakh elderly passengers have voluntarily given up their subsidy," Modi said.
He further said that he had requested the doctors of the country to treat pregnant women free of cost at least once a month, following which thousands of medical practitioners had come forward. "And 1.25 crore pregnant women have been treated free-of cost so far," he said. The prime minister had called on a doctor working in the private sector to provide free ante-natal services (ANC) on the 9th of every month on a voluntary basis to pregnant women, especially those living in under-served, semi-urban, poor and rural areas during his radio address in 2016.
"This shows the trust of the people on this government is increasing. People have this feeling that the tax we are paying, every single penny is being utilized for the purpose of development," Modi said after laying the foundation stone of the National Centre for Aging at AIIMS and inaugurating a super specialty and an emergency block at Safdarjung Hospital here today.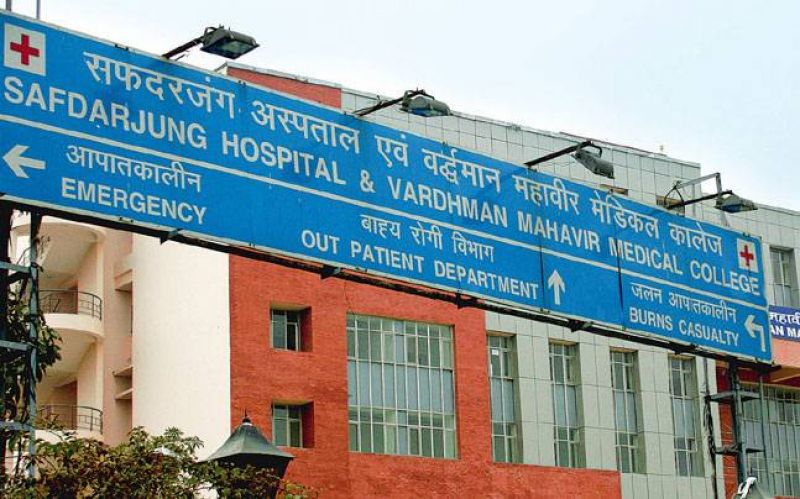 A super specialty and an emergency block at Safdarjung Hospital inaugurated
Modi said that the vision of his government is not limited to providing modern treatment facilities such as hospitals and medicines and thus a national health policy with an aim to ensure low-cost treatment for every citizen and to eradicate the causes of diseases was introduced. "Our government has taken healthcare services beyond the boundaries of the health ministry and today the ministries of rural development, drinking water and sanitation, women and child development and Ayush have all got linked with the government's vision to provide accessible and affordable health to all," he said.
Modi also talked about the two pillars of the Centre's ambitious Ayushman Bharat, as part of which 1.5 lakh sub-centers that are being converted into health and wellness centres to provide screening for tuberculosis and leprosy, along with diabetes, hypertension, breast, oral and cervical cancers. Also, he talked about the National Health Protection Scheme which aims to provide a cover of Rs 5 lakh per family annually to 10 crore vulnerable families.
Modi said these will highly benefit the poor living in villages and rural areas and more and more states are being linked to the project and private hospitals are being brought on board. "This will be the world's largest health assurance scheme," he said. Reiterating India's commitment to eradicating TB by 2025, five years ahead of the global target, Modi said he has faith that the healthcare sector of the country would meet the challenge.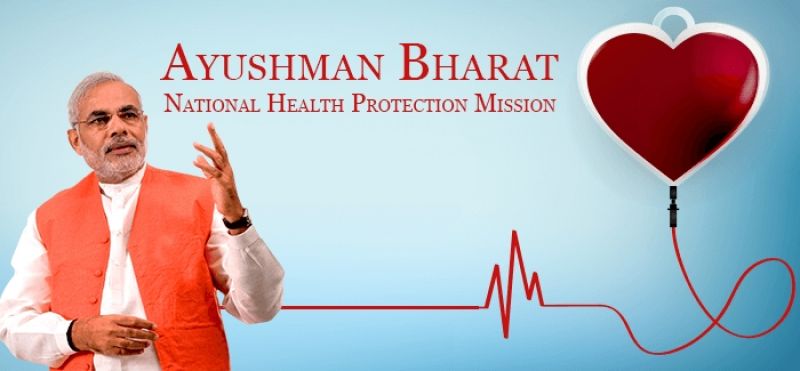 Ayushman Bharat
In the past four years, the public healthcare sector has been given a new direction and the continuous policy interventions by the union government have ensured that the poor and the middle-class do not have to wander around for better health services and spend unnecessarily on them. The National Centre for Ageing, the foundation stone for which was laid by the prime minister today, will provide state-of-the-art clinical care to the elderly population and lay a key role in guiding research in the field of geriatric medicine and related specialties.
The centre will have 200 general ward beds, which will include 20 medical ICU beds. The centre will be developed at a cost of Rs 330 crore and will be completed by February 2020. During the event at AIIMS, the prime minister also inaugurated a 500-bedded new emergency block and 807-bedded super specialty block at Safdarjung Hospital. He also dedicated a 300-bed Power Grid Vishram Sadan at AIIMS and a "connection motorable tunnel" between AIIMS, Ansari Nagar and the trauma centre.