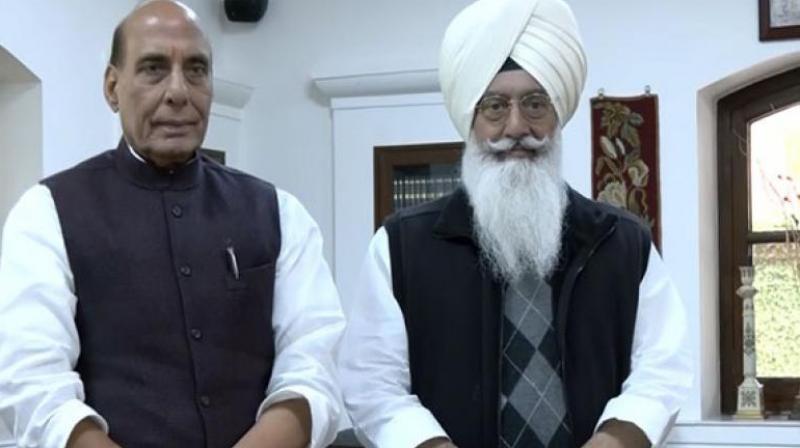 Union Defense Minister Rajnath Singh Visits Dera Radha Soami Beas
Visit is being linked with the 2024 Lok Sabha Elections
MOHALI: Union Defense Minister Rajnath Singh arrived in Punjab on Saturday (March 25) morning. State BJP leaders welcomed Rajnath Singh on his arrival at Sri Guru Ramdas International Airport in Amritsar district. Dr. Rajkumar Verka and Shwait Malik were present there at the Airport.
This is considered as an important visit of Defense Minister Rajnath Singh to Dera Beas. His visit is being linked with the 2024 Lok Sabha elections. BJP is engaged in a campaign to gain strength at the rural level in Punjab. Dera Beas has followers across the country, particularly in Punjab, Haryana and Himachal Pradesh.
Notably, From the airport, the Union Defense Minister directly left for Dera Radha Swami Beas where he met Dera Head Gurinder Singh Dhillon. According to Dera officials, Defense Minister Rajnath Singh also visited the Satsang site. Later, they visited the community kitchen and other locations of Dera Radha Soami Beas.