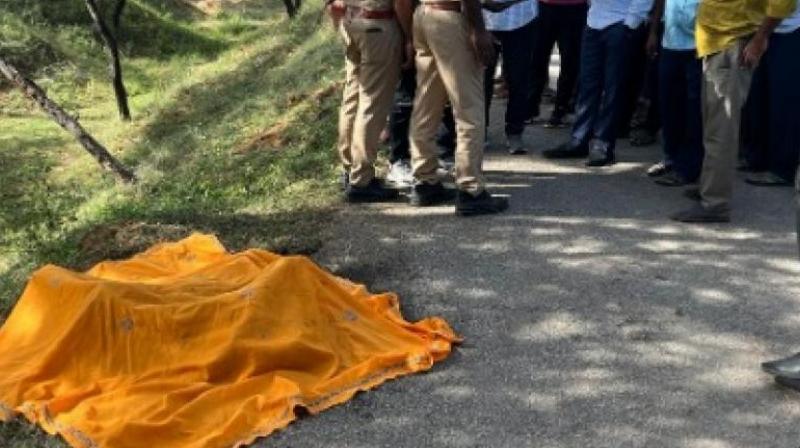 File Photo
Community Outraged as Authorities Grapple with Alarming Rise in Crimes & Lack of Accountability
JAIPUR: Jaipur was gripped by horror on a fateful Friday morning when the half-burnt body of a woman was discovered, sending shockwaves through the community. The Assailants, after committing the heinous act, callously discarded the woman's remains on the roadside. In a disturbing attempt to conceal her identity, flammable substances were used to burn the body.
Assistant Commissioner of Police (Bassi), Phulchand Meena, revealed that the gruesome discovery occurred in Papar village of Kanota. The local police swiftly responded, gathering evidence and collaborating with the Forensic Science Laboratory (FSL) team to ascertain the facts. The deceased, estimated to be around 25 years old, suffered a brutal assault, likely by a heavy object striking her head, indicated by the traces of blood found on her face and head.
The Assailants seemed to have deliberately targeted the victim, attempting to erase any possibility of identification by partially burning her face and clothes. Authorities have not ruled out the grim possibility of sexual assault and are awaiting the post-mortem report to shed light on the complete details of this heinous crime.
The body has been preserved at the SMS Hospital mortuary, awaiting further investigation. ACP Meena stated that the body was callously disposed of in a secluded area of Papar village and set ablaze during the night. The brazenness of the act left the local community in shock, prompting them to question the effectiveness of law enforcement in curbing such brutal crimes.
Frustration and anger against the seemingly rising crime rate and inadequate police response boiled over as community members raised their voices in protest. The harrowing incident has rekindled concerns about the safety of the city and the urgent need for increased police presence and better crime prevention strategies.