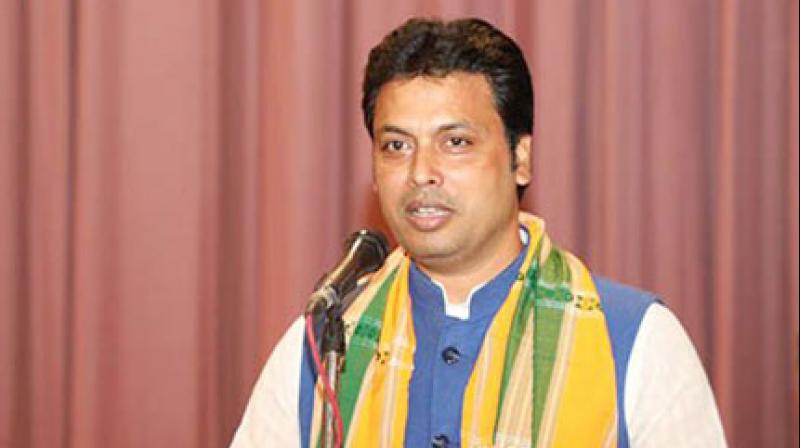 Tripura Chief Minister Biplab Kumar Deb
Tripura Chief Minister Biplab Kumar Deb today appealed to Opposition CPI(M) members to abandon the path of agitation and join the development process in the state. "You did a lot of agitation for the past 25 years, and now the time has come to join the development process that began under the new government," he said. The chief minister was speaking in the state Assembly in response to a query by CPIM) legislator Badal Chowdhury on the revised fee structure of Tripura Medical College, managed by the Society for Tripura Medical College and Dr BRAM Teaching Hospital.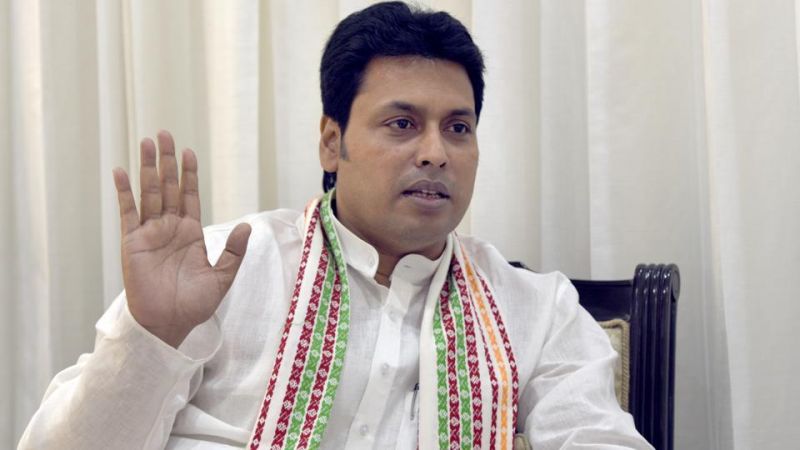 Join the development process in Tripura: CM to CPI(M)
"The government will surely stand behind those who could not pay the revised fee structure, if he or she is having merit," Deb said. The institution has hiked its fees from Rs 5.15 lakh annually to Rs 9 lakh, triggering widespread resentment among various students' organizations, including the National Students' Union of India (NSUI). CPI(M) MLA Sudhan Das raised the issue shortly after Question Hour, and demanded roll back of the hike.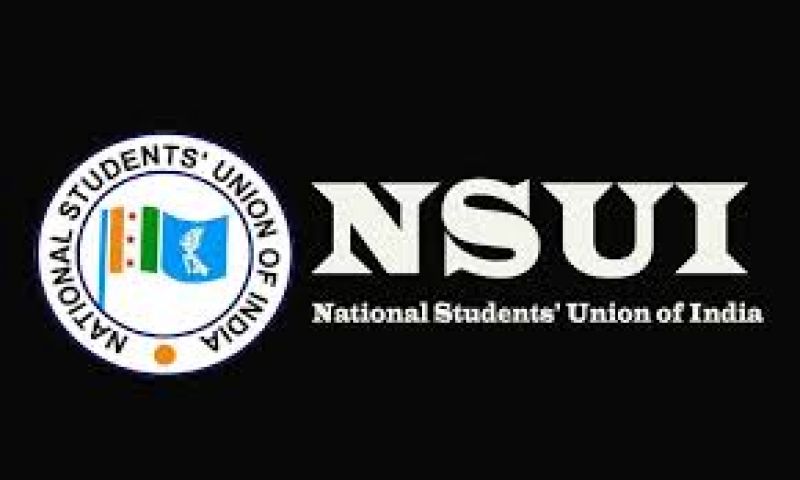 National Students' Union of India
In reply, Health Minister Sudip Roy Barman assured the House that the state government will ensure no meritorious student is denied admission in the medical college because of lack of funds. Deb added that his government is for "antodaya" and is committed to work for all sections of people irrespective of caste, creed and political colour.