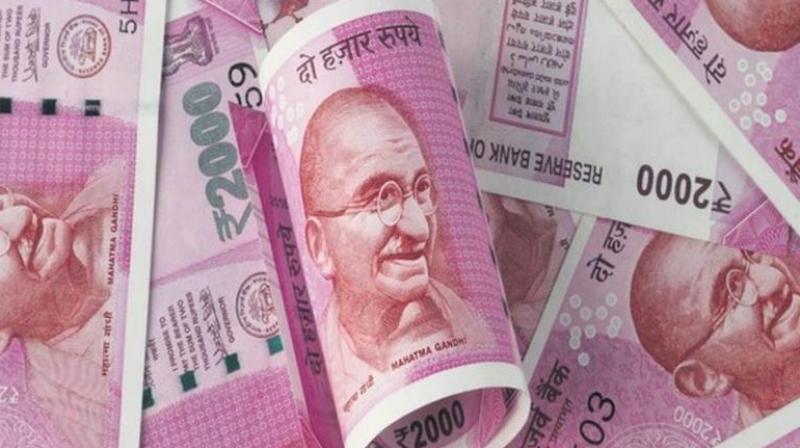 Rs 2,000 Notes
Cash Transactions in High Value Notes are a Major Source of Corruption: Petitioner
NEW-DELHI: A Public Interest Petition has been filed in the Delhi High Court on Monday against the exchange of Rs 2,000 notes without the required form or identity proof.
Advocate Ashwani Kumar Upadhyay argued in his petition that the notifications of Reserve Bank of India (RBI) and State Bank of India (SBI) in this regard are arbitrary, illogical and violative of Article 14 of the Constitution of India. The petition said that a large number of notes have either reached people's lockers or have been "deposited by separatists, terrorists, Maoists, drug traffickers, mining mafia and corrupt people".
It said that cash transactions in high value notes are a major source of corruption and use of these notes for activities like terrorism, Naxalism, separatism, extremism, gambling, smuggling, money laundering, kidnapping, extortion, bribery and dowry etc. is done in illegal activities. In view of this, RBI and SBI should ensure that Rs 2,000 notes are deposited only in the respective bank accounts.
"Recently, the Center had announced that every family should have an Aadhaar card and a bank account," the petition said. Then why RBI is allowing to exchange Rs 2,000 notes without ID or any proof? It is also important to mention that 80 crore families living below the poverty line get free food grains. Therefore, the petitioner appeals RBI and SBI to ensure that Rs.2,000 notes are deposited only in bank accounts."
It said that depositing Rs 2,000 notes in bank accounts would easily identify those who have black money and beyond known sources of income.
It may be mentioned that on May 19, the Reserve Bank of India announced the withdrawal of Rs 2,000 notes from circulation. People have been given time till September 30 to deposit or exchange these notes in bank accounts.
The State Bank of India (SBI) has written to the Chief General Managers of all its local head offices saying that common people will need a form to exchange Rs 2,000 notes, i.e. up to Rs 20,000. 10 rupee notes can be exchanged at once. "There is no need to produce any identity proof while exchanging notes," the bank said in a May 20 letter.