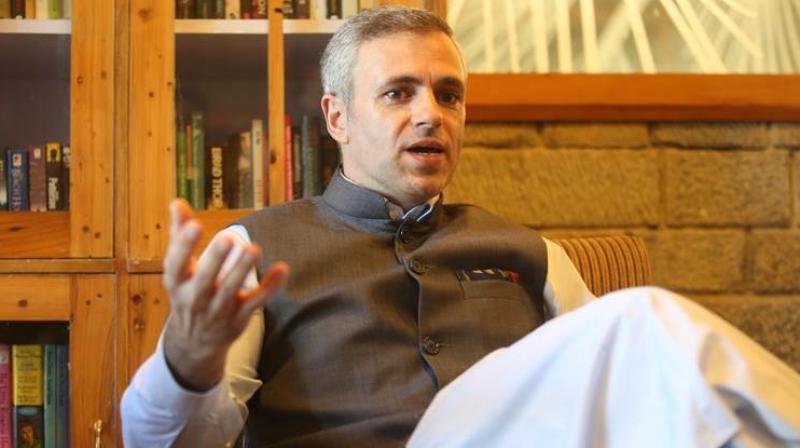 Omar Abdullah
Abdullah targets BJP and Congress for ignoring violence, applauds Punjab & Bengal CMs and Sikhs
Jammu & Kashmir, 21st Feb: Former Jammu and Kashmir chief minister and National Conference chief Omar Abdullah today held a press conference and talked about the current political situation in Kashmir, and the communal attacks on Kashmiris all over the country post Pulwama attack. He rued about the indifference shown to the violence against Kashmiris which erupted all over the nation, by the Prime Minister and the Home Minister.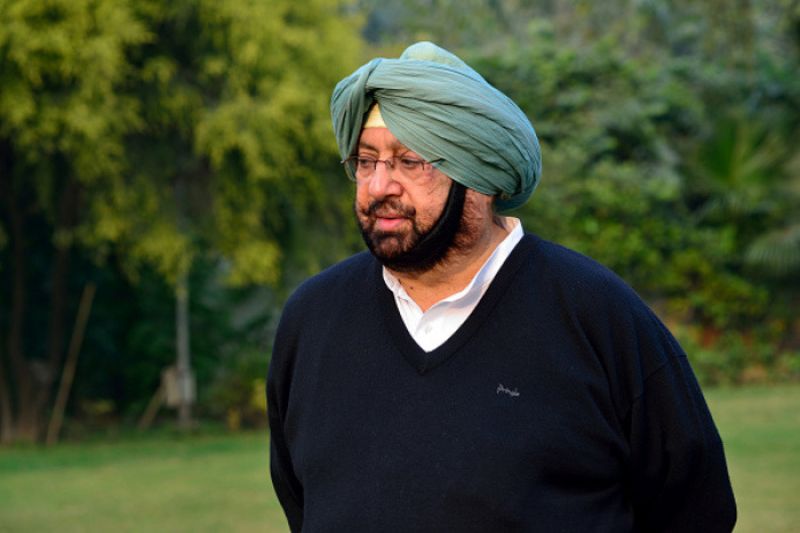 Chief Minister Captain Amarinder Singh
No statement has been released by both, about the violence. He mentioned the 26/11 Mumbai terror attacks, and gave the example of the then Prime Minister Manmohan Singh, who came on National television the very next day, and asked the countrymen to maintain law and order. There has been no such assurance by the current government. He also slammed Congress for omitting the incidents of violence against Kashmiris, in their press conference held today.
It was disappointing not to see the second major political party even condemning those attacks. The former CM thanked Punjab Chief Minister Captain Amarinder Singh and Bengal Chief Minister Mamata Banerjee for their support to Kashmiris. He thanked the Sikh community specially, for opening up their homes and gurudwaras to the scared and harassed Kashmiris. He applauded the efforts of Sikhs to keep them safe.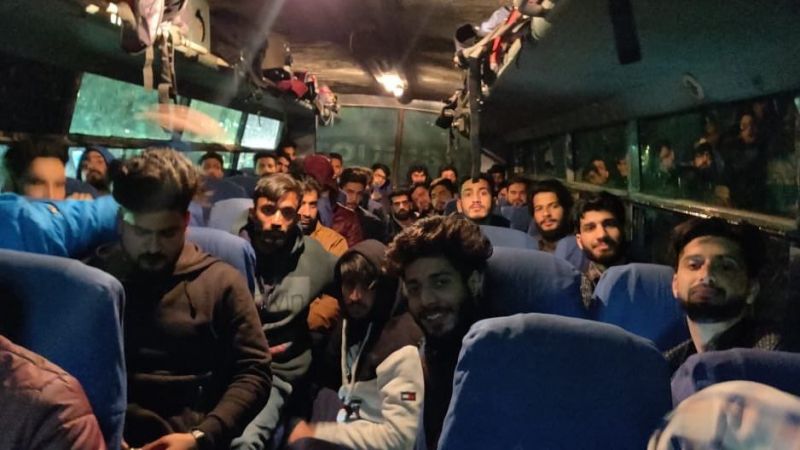 Stranded Kashmiris heading back home in a bus arranged by Khalsa Aid
He did avoid mentioning the organisation responsible for sending off nearly 250 harrowed Kashmiri students safely back home, the Khalsa Aid. It is notable here that the Khalsa Aid team, after getting to know about Kashmiri students arriving in Mohali, after being chased out of many states across the country, worked tirelessly round the clock and went home only once each and every student had been sent back home safely.
The team arranged for their safe transportation, and saw to it that no one was left behind. Many Kashmiri students thanked Khalsa Aid after reaching home, posting their gratitude messages on social media.
The National Conference leader said, that when the Kashmiris talk about peace talks and dialogue as the way to a solution to the Kashmir problem, they are condemned and are called anti nationals, with diktats issued to go and live in Pakistan, but the central government has issued a joint statement with the Saudi Arab government, and talked about a composite dialogue.
He questioned the criteria of being called anti nationalist. Also discussed was the issue of security cover being withdrawn from several mainstream politicians, apart from the separatists. He refreshed the memory of two mainstream politicians assassinated by the terrorists as they talked of peace, and questioned the correctness of the current decision. The Kashmiri politicians would go to court if this decision is not thought of again, he said.