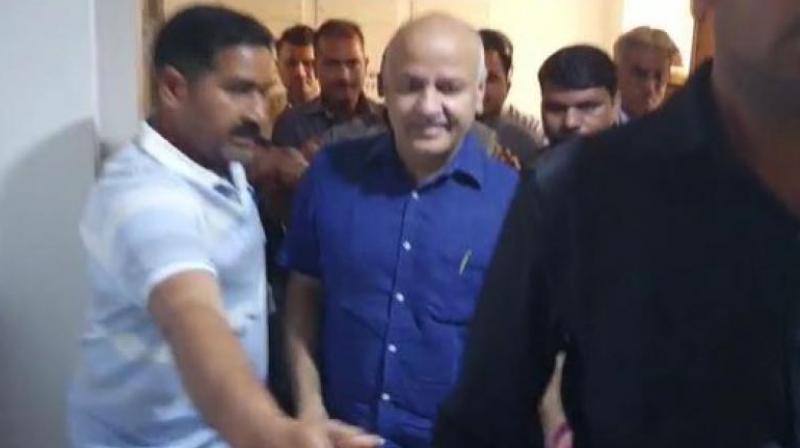 Manish Sisodia
ED sought another 7 days remand of Sisodia from the court: Sources
New Delhi: The Enforcement Directorate produced Manish Sisodia in the court on Friday in the Delhi Liquor Policy case. On March 10, the court sent Sisodia on ED remand for 7 days (March 17), which ended today. According to the sources, the ED has sought another 7 days remand of Sisodia from the court. The court has reserved its decision on the matter. 
Notably, Sisodia's lawyers are opposing the extension of remand. He questioned that when the CBI has investigated the matter, then what is the need for the ED to inquire? 
The investigation agency had arrested Manish Sisodia from Tihar Jail on March 9 in the case of money laundering in the Delhi Liquor Policy case. After this, on March 10, Sisodia was produced in Delhi's Rouse Avenue court. The ED had asked the court to remand Sisodia for 10 days. After this, the court sent former Deputy Chief Minister Sisodia on remand till March 17.
Earlier on February 26, the CBI had arrested him after 8 hours of interrogation in the Delhi Liquor Policy case. The court will hear Sisodia's bail plea on March 21 at 2:00 pm.