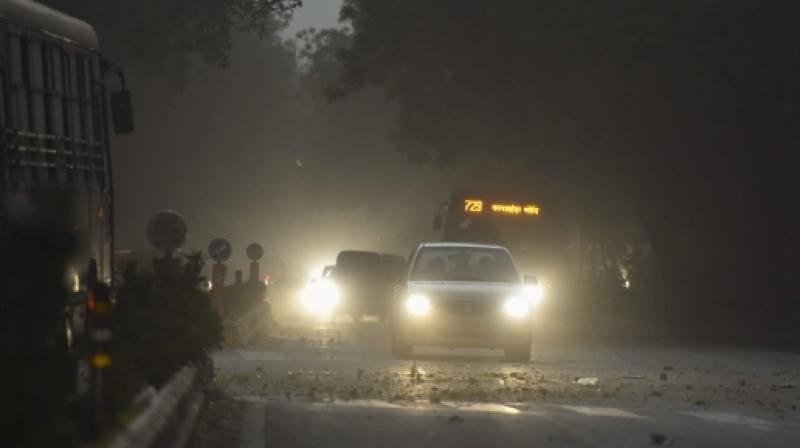 Dust storm hits Delhi
An 18-year-old man was killed and 13 people injured in the dust storm that hit the national capital in the early hours today, police said.  The Police Control Room (PCR) received 78 calls during the storm that started around 3 am. One person was injured in Dwarka while two persons sustained minor injuries in west Delhi during the storm.  The deceased was identified as Sohail a resident of North East Delhi's Gokal Puri area. He got injured after a wall collapsed on him while he was sleeping in his house. Four members of his family have also sustained minor injuries, police said. Four persons were injured in east Delhi while two persons sustained minor injuries in south Delhi, they added. 
59 calls about fallen trees
As many as 59 calls about fallen trees, five calls about fallen electricity poles and 11 calls about hoardings/wall collapse were received by the PCR, police said.  Also, four calls received were about damages to cars in the dust storm. Fourteen vehicles - 13 cars and a motorcycle - were damaged in it, the police said.  As per the traffic control room, as many 53 calls related to falling off trees and six calls about fallen poles were received during dust storm the previous night.  Thirty-seven fallen trees have been removed and remaining are being removed, officials said.