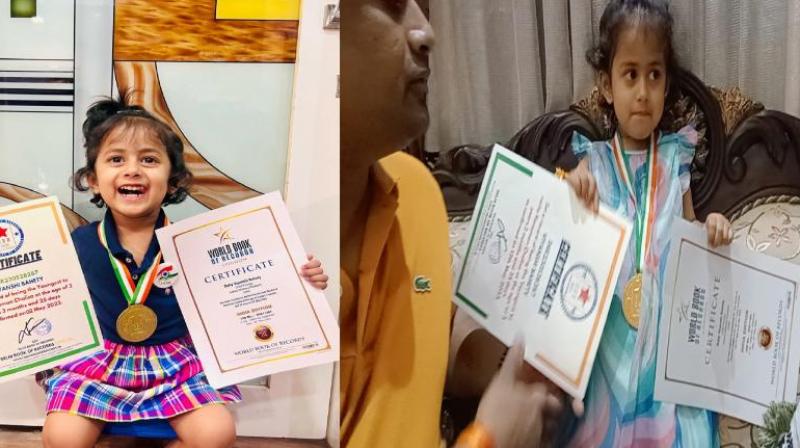 Viyanshi
Entire Indore city is feeling proud with Viyanshi's achievement
INDORE: Viyanshi Bahety, a 3-year-old girl from Indore has set a world record at a young age. She was declared the youngest child in the world to recite Hanuman Chalisa Solo. The name of Viyanshi has been recorded in London Book of World Records and Delhi Book of World Records. The entire Indore city is feeling proud with her achievement.
Significantly, Viyanshi has recited Hanuman Chalisa without the help of anybody at the age of only 3 years 3 months and 25 days. She has become the first girl in the world to do so. Viyanshi's father Amit Bahety said that they have kept her connected with religion from the beginning to give religious education. Both the parents recites Hanuman Chalisa everyday.
According to the father, one day they saw that Viyanshi recited half of Hanuman Chalisa without checking into the holy book. After this, she gradually remembered the entire Hanuman Chalisa. Viyanshi's mother Deepali said that the girl has memorized the Hanuman Chalisa by listening to it. Gradually the words became clear to her and she started reciting the entire Hanuman Chalisa.