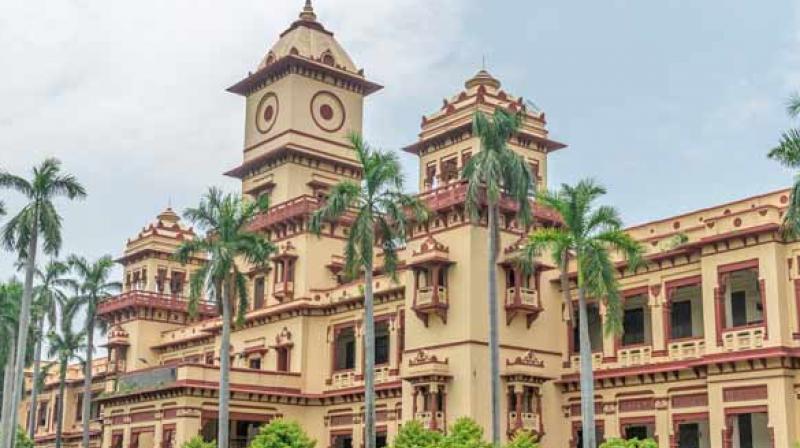 Banaras Hindu University
At least three Banaras Hindu University students were injured after two groups from the Birla and Lal Bahadur Shastri hostel clashed among each other during which stones and petrol bombs were also hurled, police said.  The incident was the fallout of a recent attack on a BA second-year student, Ashutosh Maurya, who lives in Shastri hostel, by a group of students from the Birla hostel, with whom he had some enmity, they said. The clashes occurred shortly after midnight today, following the police force deployed in the campus was withdrawn, finding that the situation has improved, police said. The students pelted each other with stones and hurled petrol bombs, damaging vehicles and public property near their hostels in the university campus, they said. 

The police soon reached the campus on receiving information and had to face tough opposition from the students.  The clashes could be stopped and the situation was brought under control around 4 AM, police said. Vice Chancellor Rakesh Bhatnagar met the injured students at the hospital and also held talks with residents of both hostels-Birla and Lal Bahadur Shastri. District Magistrate Yogeshwar Ram Mishra and SSP R K Bhardwaj also reached BHU, where they held meeting with the university administration.