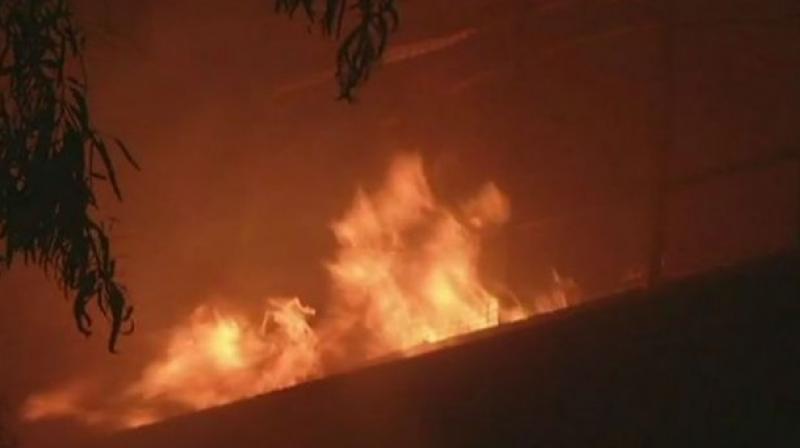 4 killed in two fires in Delhi
Four people, including two children, died in two fires in the south and northwest Delhi, a fire department official said today. In the first incident, a 10-year-old boy and his nine-year-old sister were charred to death after an air conditioner's compressor exploded at their home in northwest Delhi's Adarsh Nagar area, the official said. The children were at home with their grandmother but their parents were away when the incident occurred.  Their grandmother managed to escape but Sarthak and his sister, Akshara, were caught in the fire, police said.  A call was received at 11.15 pm about the fire and it was doused within an hour, said a senior officer from the DFS. 
Four people, including two children, died in two fires
In the second incident, two laborers were caught in a fire that started in a tent godown in south Delhi's Kotla Mubarakpur, said an officer from the Delhi Fire Service.  The deceased were identified as Shyam (28) and Anil (20), residents of Bihar, who worked in the godown. They were sleeping at the time of the incident along with six other laborers, the police said.  The other laborers managed to escape but the two were caught in the blaze. The tent godown was located in the basement of a building whose ground floor housed an office and the first floor was inhabited by tenants. The other residents of the building also escaped from the blaze, they added.  A call was received at 3 am about the blaze and 10 fire-tenders were rushed there. The fire was doused by 5.45 am, he added. The cause of the fire is yet to be ascertained.