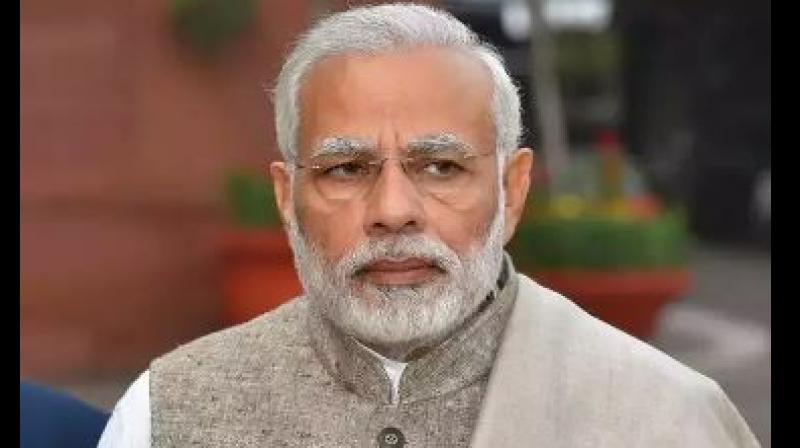 PM Modi
PM Modi has convened a meeting to review the situation: Report
NEW-DELHI: Prime Minister Narendra Modi will visit the horrific rail accident site in Odisha on Saturday. As per the reports, about 280 people lost their lives in the tragic train collision accident. Sources said that he will also meet the injured people in the hospital in Cuttack.
Notably, PM Modi has also convened a meeting to review the situation in connection with the rail accident. According to the preliminary report by the State Emergency Operation Center, around 900 people are injured. Seven National Disaster Response Force (NDRF) Teams, five Odisha Disaster Rapid Action Force (ODRAF) Units and 24 Fire Services and Emergency Units engaged in rescue operations. The Indian Air Force (IAF) deployed Mi-17 helicopters for the evacuation of the deceased and injured.
Odisha Chief Secretary Pradeep Jena on Saturday said that the bogies are severely damaged and they have been compressed from various sides. That's why it is taking time in cutting the bogies. 
Several coaches of the 12864 Bengaluru-Howrah Superfast Express, on the way to Howrah, derailed and fell on adjacent tracks. The 12841 Shalimar-Chennai Central Coromandel Express coming from the opposite direction on the parallel track rammed into the derailed coaches. Some 12 Coromandel Express coaches derail and hit the stationary goods train on the third track.
The official said that the coaches of the Coromandel Express collided with a goods train after derailment, which led to the accident. Currently, all trains on this route have been stopped. Union Railway Minister Ashwini Vaishnav has ordered a high-level inquiry into the matter to find out how the accident took place. Odisha's Information and Public Relations Department said that Chief Minister Naveen Patnaik has declared a day of official mourning. Therefore, no festival will be celebrated on June 3 in the entire state.