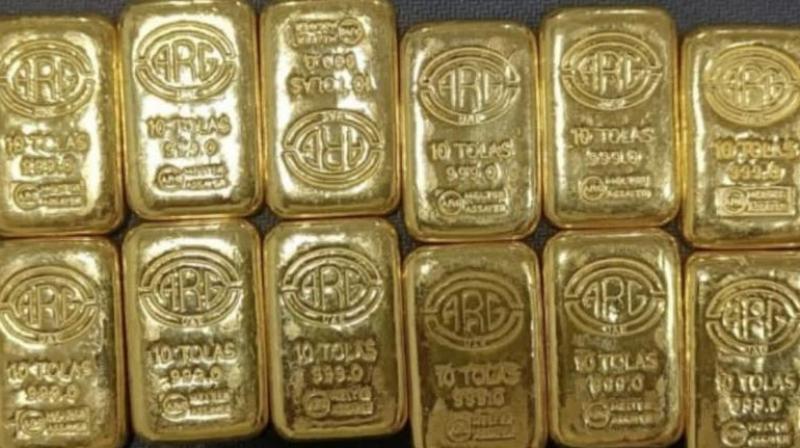 Gold
The weight of the packet was 1866 grams i.e. about 2 kg
VARANASI: Gold Bars worth Rs 1 crore has been recovered from the toilet of Lal Bahadur Shastri Airport in Varanasi, Uttar Pradesh. A Passenger had hidden 16 golden biscuits behind the commode in the toilet. As per the information, on Friday morning, when the sweeper arrived to clean the toilet, he saw the packet. The packet was sealed with black tape on all four sides. The sweeper immediately informed the security personnel and the customs department. 
Security personnel scanned the tape sealed packet. After the packet was opened, 16 gold biscuits were recovered from the packet. The weight of the packet was 1866 grams i.e. about 2 kg. According to the customs officials, its value in the international market has been said to be Rs 1.1 crore. It is worth mentioning here that the seized gold had a foreign hallmark.
As per the reports, the gold is said to be smuggled from Sharjah. According to airport officials, flight IX-184 from Sharjah to Varanasi landed on Thursday night. The belongings of the crew members and passengers of the aircraft were brought to the airport lounge. The customs team checked the passengers. The passenger's luggage were opened when the scanner beeped during checking. However, it turned out to be an electronic item. No illegal items were found during the investigation. Further investigation in the matter is underway.