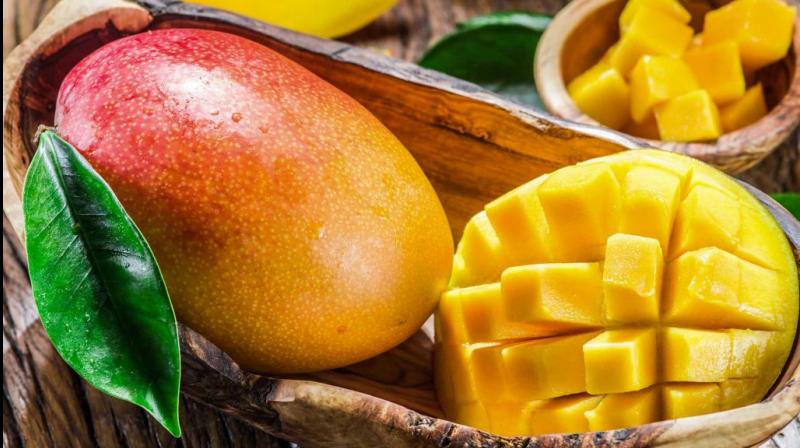 Mango
Mango is called the 'King of Fruits'
Summers have arrived and yes its the season of the king of fruits, Mangoes. This fruit is popular throughout the world. Mangoes price can vary, depending on the variety. The nutrients present in the mangoes can provide several health benefits to the people. There are many ways to enjoy a mango. You can consume mango as a smoothie, salad, pie, cake, dessert, tea or pudding. 
 
Here are some health benefits of Mangoes.....
-- Vitamin K present in Mango helps your blood clot effectively and helps prevent anemia. It plays an important role in strengthening your bones.
-- Mangoes are rich in vitamin C, which is important for forming blood vessels.
-- Mangoes are a great source of magnesium and potassium which supports cardiovascular system. It lowers blood pressure and a regular pulse. 
-- Mangoes improves ones digestive system. They offer dietary fiber, which can help you avoid constipation. Mangoes contains protease and lipase which prevents bloating and gas.