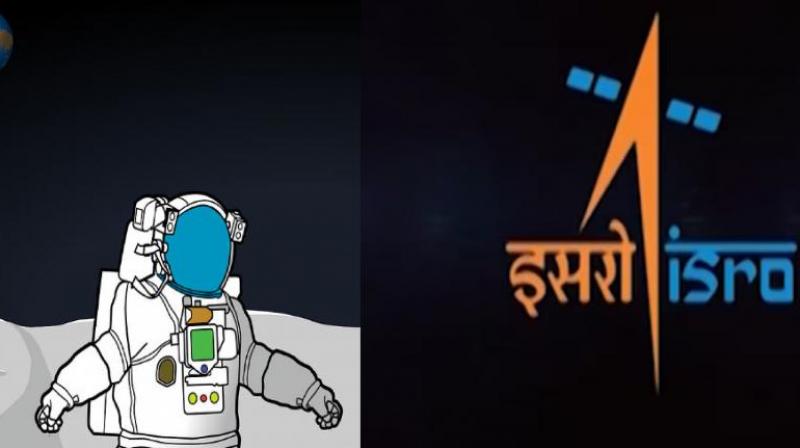 ISRO
Aspiring Scientists Need to Ensure They Meet the Academic Benchmarks
NEW-DELHI: The Indian Space Research Organization (ISRO) has once again captured the nation's imagination with the successful Chandrayaan 3 mission to the moon. As the spotlight shines brightly on ISRO, the pursuit of a career as a scientist within this prestigious organization has never been more appealing. While the journey to becoming an ISRO scientist demands dedication and hard work, it promises a world of continuous growth and achievement.
Becoming a scientist at ISRO is not just a career choice, it's an opportunity to contribute to groundbreaking discoveries and innovations in the realm of space exploration. The journey begins with selecting the right academic track after the 10th standard. Students with a passion for science can opt for subjects like Physics, Chemistry, Biology, and Mathematics.
For those aspiring to become space scientists, a three-year Bachelor of Science (B.Sc) degree is the starting point. Those with their sights set on deeper exploration and research can pursue a four-year Bachelor of Technology (B.Tech) degree that leads to a Ph.D. These academic avenues are offered at prestigious institutions like ISRO and the Indian Institute of Science (IISc), both situated in Bangalore.
Qualifications....
To be considered for a scientist position at ISRO, certain educational qualifications are mandatory. Candidates must hold a Bachelor's degree in Engineering in disciplines such as Mechanical, Electrical, or Computer Science. Additionally, those with a Ph.D. in Astronomy, Physics, or Mathematics stand a strong chance of selection.
Aspiring scientists need to ensure they meet the academic benchmarks as well. Eligibility criteria dictate that candidates applying with a BE/B.Tech degree must have secured a minimum of 65% marks or a CGPA of 6.84.
The Selection Process....
To set foot on the journey to becoming an ISRO scientist right after the 12th standard, candidates must meet specific examination requirements. Clearing the Joint Entrance Examination (JEE) Advanced, Kishore Vaigyanik Protsahan Yojana (KVPY), or the Central Board-Based Eligibility Test conducted by IISER are the pathways to unlocking this dream.
For those fortunate enough to secure a position at ISRO, the rewards are substantial. An ISRO scientist begins their journey with an initial salary of up to Rs 1 lakh, encompassing all applicable allowances. While the monetary compensation is undoubtedly attractive, it is the opportunity to contribute to cutting-edge research and the advancement of space technology that truly makes this career choice extraordinary.
ISRO occasionally scouts talent directly from college campuses through placements. Moreover, the organization conducts centralized recruitment examinations to fill a variety of roles, including astronaut positions. As the first step towards a fulfilling career, candidates are encouraged to stay informed and regularly visit the ISRO website for job-related updates.