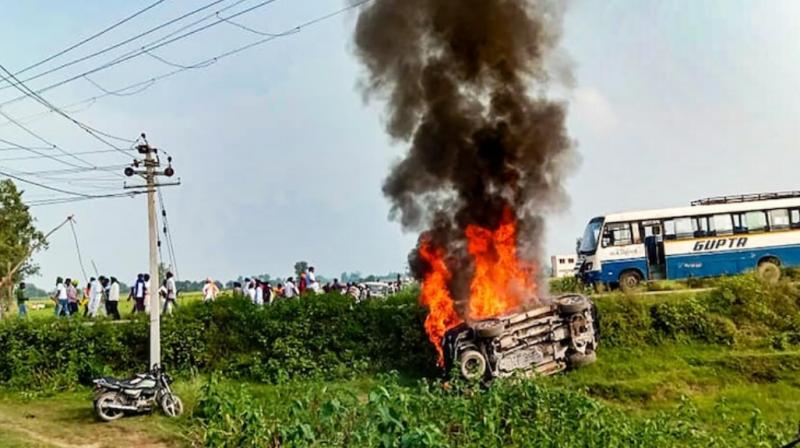 LAKHIMPUR KHIRI INCIDENT
Chandigarh: The Uttar Pradesh government has written a letter to Punjab Chief Secretary Anirudh Tewari urging the state not to allow any person from the state to visit Lakhimpur Khiri.

It may be recalled that eight people were killed in an incident on Sunday during a farmers' protest in Lakhimpur Khiri over the visit of Deputy Chief Minister Keshav Prasad. Two SUVs after the protesters were hit by vehicles, angry farmers drove two SUVs and were set on fire.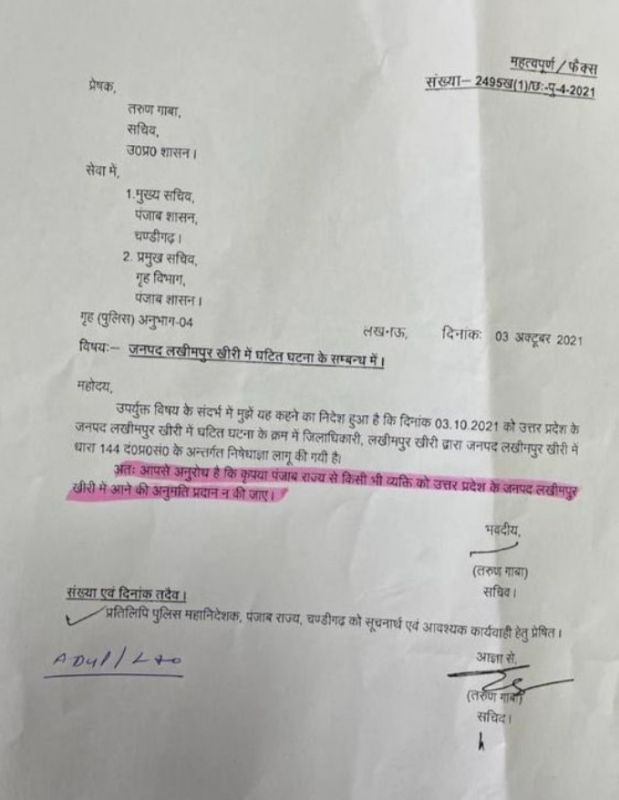 Four people on both sides are said to have died. Meanwhile, the Yogi government has ordered to shut down Geo's internet services in Lakhimpur Khiri till further orders. At the same time section-144 has been implemented in the state.