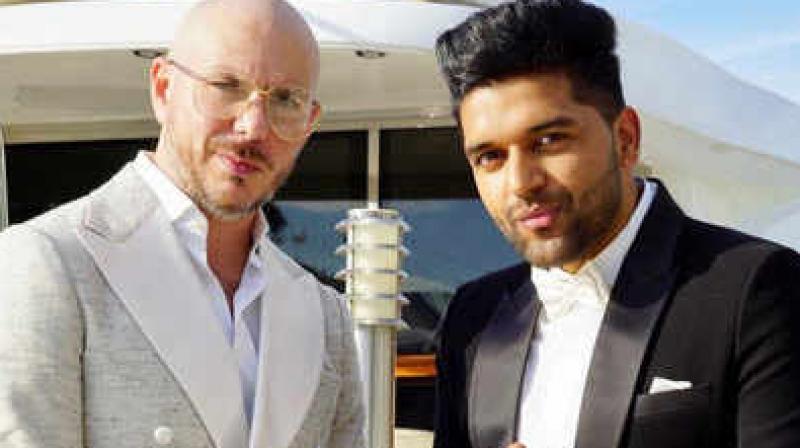 Pitbull & Guru Randhawa
Spokesman News Service: Mumbai: 24th Nov'18: Punjabi singer Guru Randhawa is all set to collaborate with popular American rapper Pitbull. Guru Randhawa said in a statement, "I am quite excited to collaborate with Pitbull and the song has turned out good. Pitbull's contribution to the song adds a magical spin that gives it yet another International twist. It's a huge step ahead in going global.
Grammy award-winning singer Pitbull said, "Aah, we can't wait! Looking forward to "Slowly Slowly" making its way around the world quickly!" Shooting with Pitbull is a "crazy experience", Randhawa said.
"He gave us so much respect and knows a lot about our country as he keeps coming here for events and private wedding functions. I am going to meet him again in a few days," informs Guru.