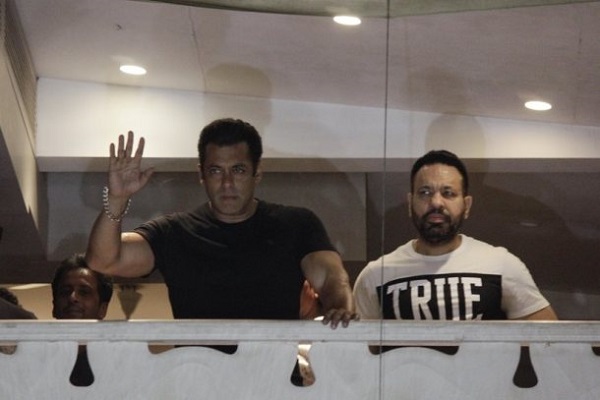 Mumbai: Bollywood superstar Salman Khan, who was granted bail in a 1998 blackbuck poaching case after spending two days in a Jodhpur jail cell, today thanked fans and supporters for standing by him.

The 52-year-old actor was sentenced to five years in jail in the 20-year-old case by a Jodhpur court on April 5. He spent two nights in the Jodhpur Central Jail before being granted bail last week Saturday.

"Tears of gratitude. To all my loved ones who are with me and never lost hope. Thank you for being there with all the love and support. God Bless," Salman said in a brief tweet.

The actor has a massive fan following and many of his supporters have backed him, ignoring his various run-ins with the law.

While he was imprisoned, scores of fans kept vigil outside the jail premises and his home in Mumbai.

Salman, who flew back to Mumbai in a private plane and reached here late evening on Saturday, was met by crowds outside his apartment waiting to give him a hero's welcome, bursting crackers and dancing to the chants of "Swag Se Karenge Salman Ka Swagat".

Salman made a brief appearance, acknowledging the wishes with folded hands and gesturing that they go back home and sleep.  PTI